Latest Gist
Unveiling 'Iron Lady', Kwara's First Female CP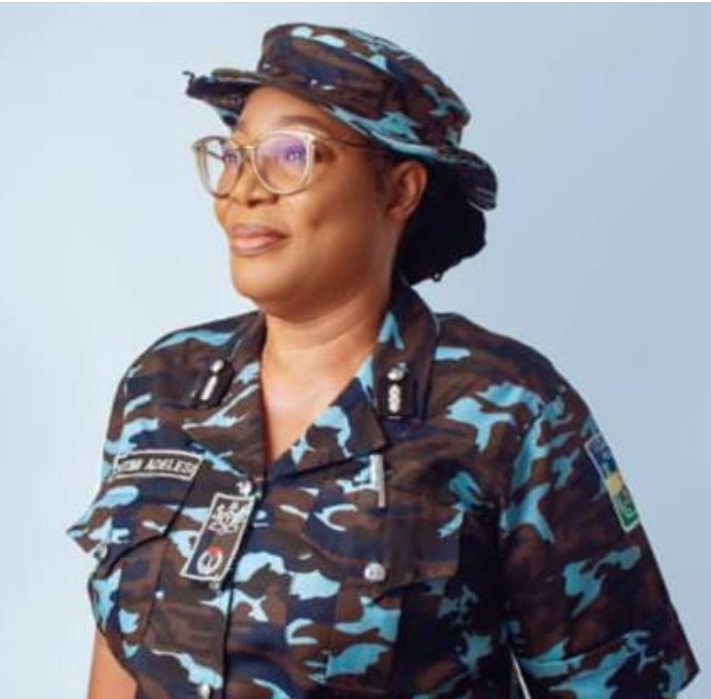 Commissioner of Police, Ebun Oluwarotimi Adelesi, has been appointed the first ever female CP in Kwara State.
>>>>>>CONTINUE READING<<<<<<<<
The history making female cop whose appointment was announced weekend succeeds Paul Odama who has been redeployed following his promotion as Assistant Inspector-General of Police.
However, it was learned that Adelesi is not new to the state police leadership.
According to information obtained by Daily Trust, she worked as the deputy commissioner of police (administration) under Kayode Egbetokun, the current acting IGP.
She received a promotion to Commissioner of Police in Kwara before being transferred as CP General Investigation to the Lagos State Command. According to Daily trust.
See the Full Clip Here
The new CP served in the state between 2020 and 2022, according to Ajayi Okasanmi, the Police Public Relations Officer (PPRO), who spoke on the matter on Sunday.
Although the CP hasn't started yet, Okasanmi indicated she should arrive "hopefully before the end of the week."
Officers at the Command who worked with Adelesi reaffirmed her ability to combat crime and combat readiness.
The title "Iron Lady" was given to her because of her reputation as a hardworking, no-nonsense officer.
However, Egbetokun has selected other female commissioners in addition to Adelesi. CP Augustina Ogbodo, who was transferred to Ebonyi State, is the other.
Khadybby (
)
See also
Tinubu's ministers can't perform magic, yam will cost N4000, Garri, N500- Primate Ayodele