Uju Okoli is one of the most popular and well-liked actresses in Nigeria. She is no exception when it comes to celebrities who have been showered with costly gifts. As an actress, she must have gotten a slew of gifts from adoring fans and moviegoers.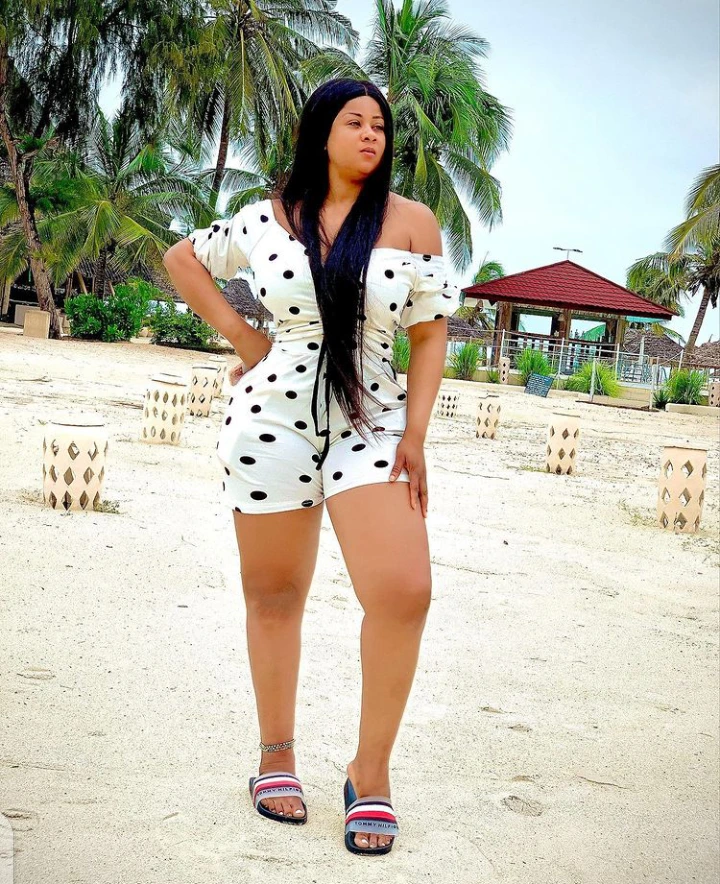 A nice gift was recently given to this gorgeous actress by one of her fans. What's more, guess what? It's a great portrait of her, and she looks incredibly stunning in it.
She is so happy to be able to share the good news with her Instagram fans. She expresses her admiration and excitement for the painting and her gratitude to the young man who gave it to her.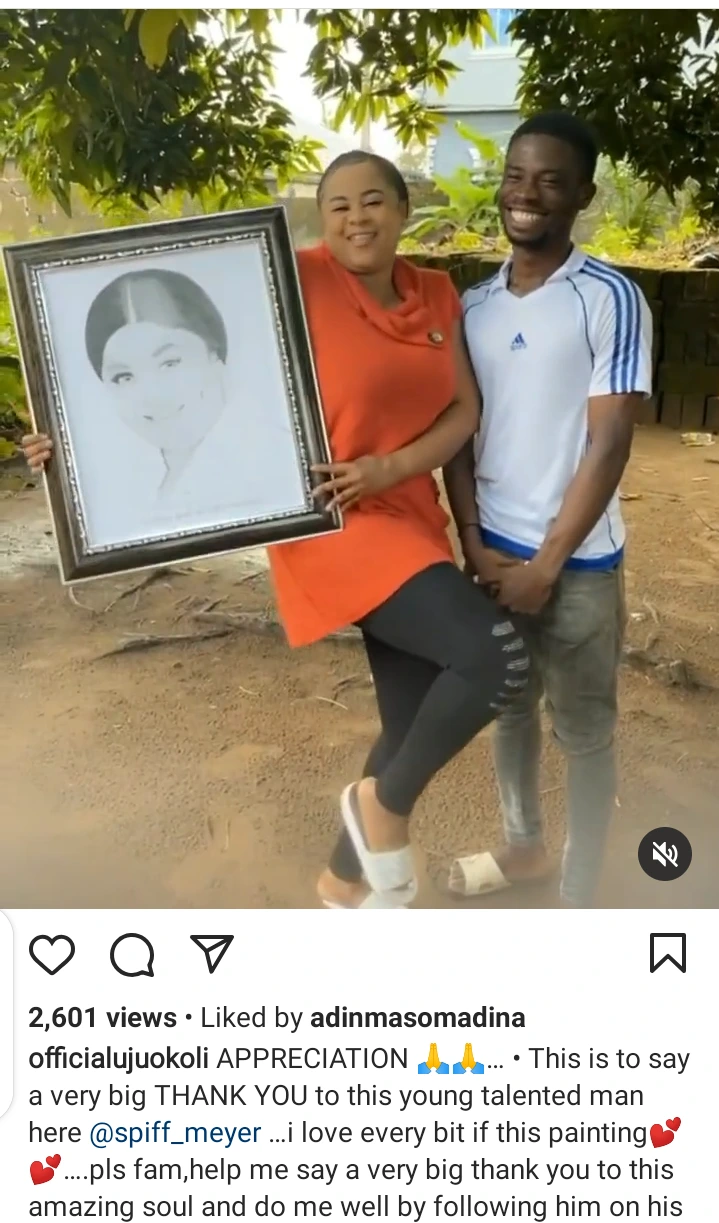 The young man has made a really nice gesture. When you care about someone, especially our celebrities who go to tremendous measures to keep us entertained, and it is within your means to surprise them with small gifts, you should do so.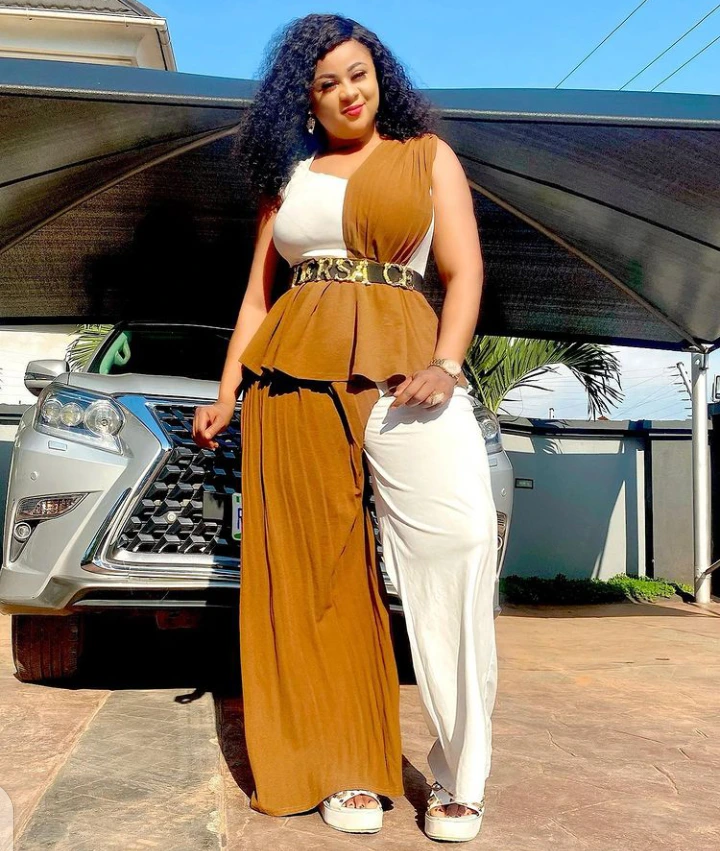 It is no secret that admirers of celebrities adore them. After all, it is why they are referred to as "fans."
Click To Read Full Articles
SORRY GUYS, DUE TO THE CONTENT IN THE VIDEO, WE CAN'T POST THE VIDEO HERE, SO KINDLY 
CLICK HERE TO WATCH IT NOW
For More Gist Update You Can Join Our Whatsapp Page - CLICK HERE TO JOIN