Latest Gist
Today's Headlines:Those Commending Tinubu Are Hypocrites-Cleric, COAS Calls For Spiritual Efforts
State Of The Nation: Those commending Tinubu are hypocrites, says Cleric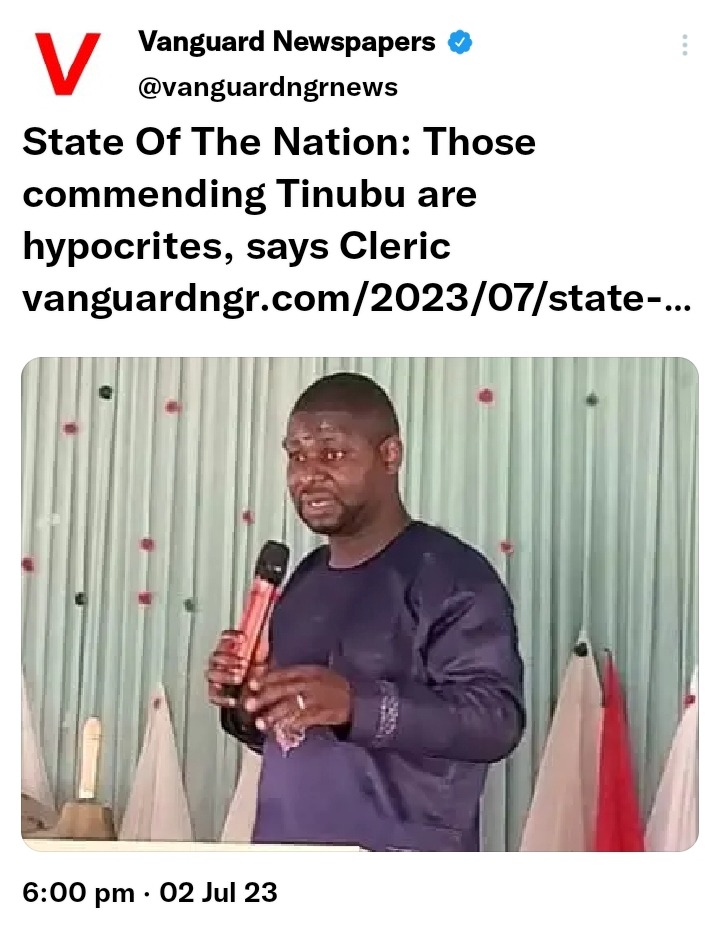 >>>>>>CONTINUE READING<<<<<<<<
Photo credits: vanguard
Senior pastor of Awaiting The Second Coming Of Christ Ministries, Adewale Giwa, has described those commending President Bola Ahmed Tinubu as hypocrites.
Speaking in Akure, while addressing his members, Giwa, said only the enemies of Nigeria would hail President Tinubu at present.
He said," Those praising the president are gullible enough to believe that selling a litre of petrol at N550 is good for the country where people are surviving without jobs.
"You cannot put something on nothing and expect it to stay there. Where are the refineries that are functioning in Nigeria?
Major General Lagbaja calls for spiritual efforts to complement military operations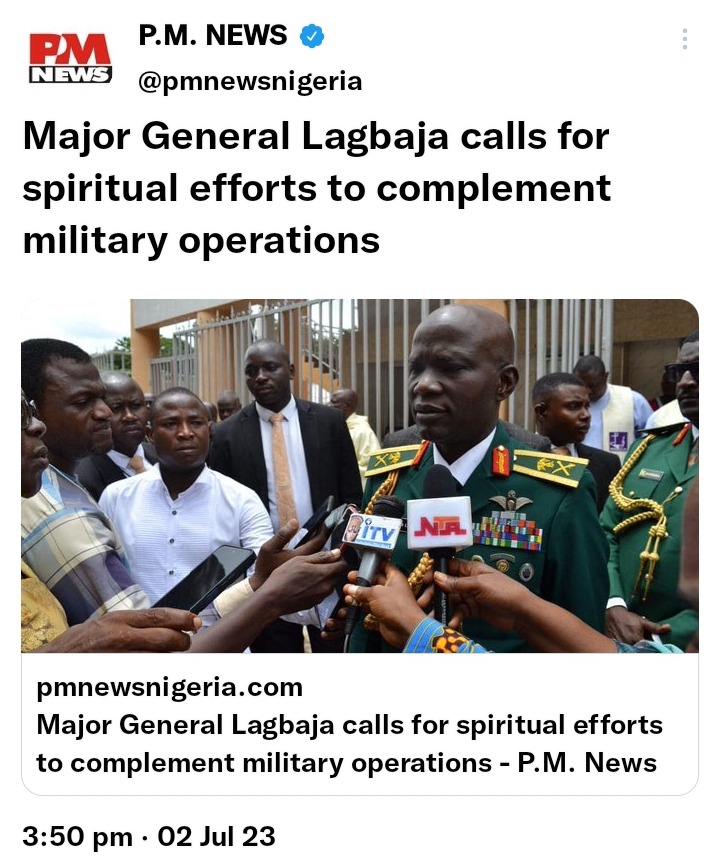 Photo credits: P.M
The Chief of Army Staff (COAS) Major General Taoreed Lagbaja has enjoined troops of the Nigerian Army (NA) to complement their military effort with prayers.
Lagbaja said prayers are necessary for the success of the Nigerian Army (NA) in its operational engagements and the corporate existence of Nigeria as one indivisible entity amidst contemporary security challenges bedeviling the nation
The Army Chief made the clarion call at the Interdenominational Church Service marking the Nigerian Army Day Celebration (NADCEL) 2023 held today 2 July 2023 at the Mogadishu Military Cantonment, Abuja.
Mid last week, the NA commenced the commemoration of its 160th year of existence since 1867, when 18 men known as the Glover Hausas of the Royal Navy were organized into a formidable force that it is now.
See the Full Clip Here
See also
Samuel Anyanwu Emerges Imo PDP Governorship Candidate
You relied on rumours: Presidency blasts EU election observers over Feb. 25 election
Photo credits: P.M
Nigeria's presidency has blasted the European Union Election Observation Mission over its final conclusions on the February 25 presidential election, accusing it of relying on rumours.
The EU released its final report on the election as witnessed by its 50 observers last week, claiming the election lacked transparency and was fraudulent.
But in a statement Sunday by Special Adviser on Special Duties, Communication and Strategy, the presidency shredded the report as jaundiced.
Why I support abortion – BBNaija's Doyin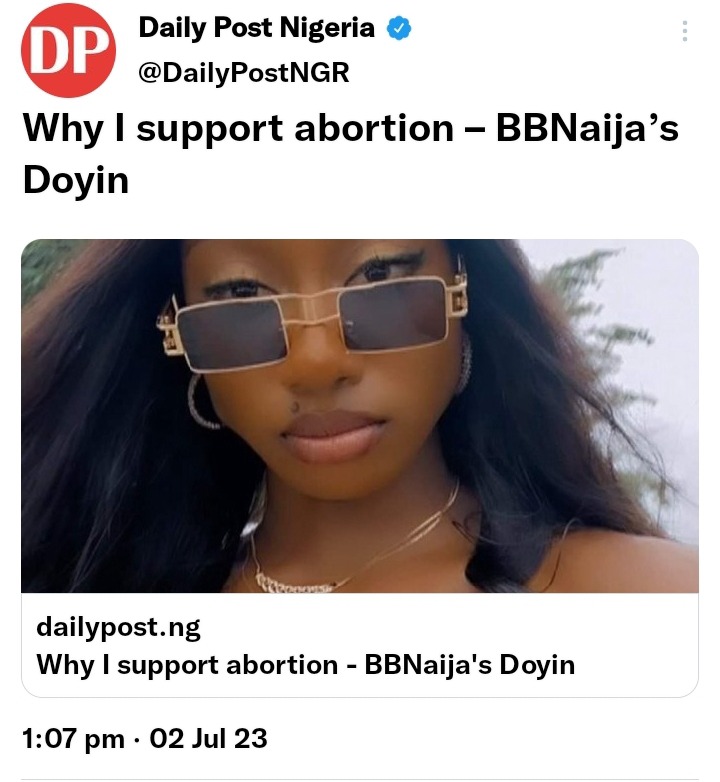 Photo credits: Daily post
Former Big Brother Naija reality star, Doyinsola Anuoluwapo David, simply known as Doyin, has made known her stance on abortion.
The reality star declared that she is a pro-choice activist.
Pro-choice is the belief that a pregnant woman should have the freedom to choose an abortion if she does not want to have a baby.
Speaking on the latest episode of her podcast, Doyin's Corner, she said abortion isn't murder if the pregnancy was terminated before the embryo turns to fetus.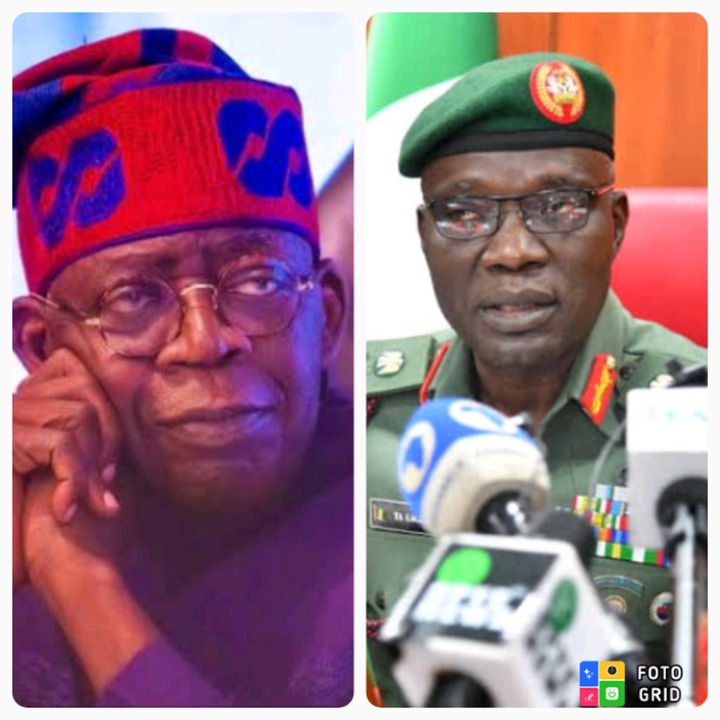 Photo credits:Google
Officialnews1 (
)