For a young girl to have made distinctions in all her subjects in the West African Senior School Certificate Examination, it means that she studied religiously. There is no other way to pass examinations excellently than reading and preparing for such examinations well. This is exactly the story of a young girl from Imo state whose name is given as Chiemela Stephanie Madu.
In a report from Legit news, Stephanie scored 9 As in all her senior secondary school subjects. It did not end there, she went further to score 345 marks out of the 400 total marks in her Post Unitary Tertiary Matriculation Examination (UTME) at the Federal university of Technology in Owerri, Imo State.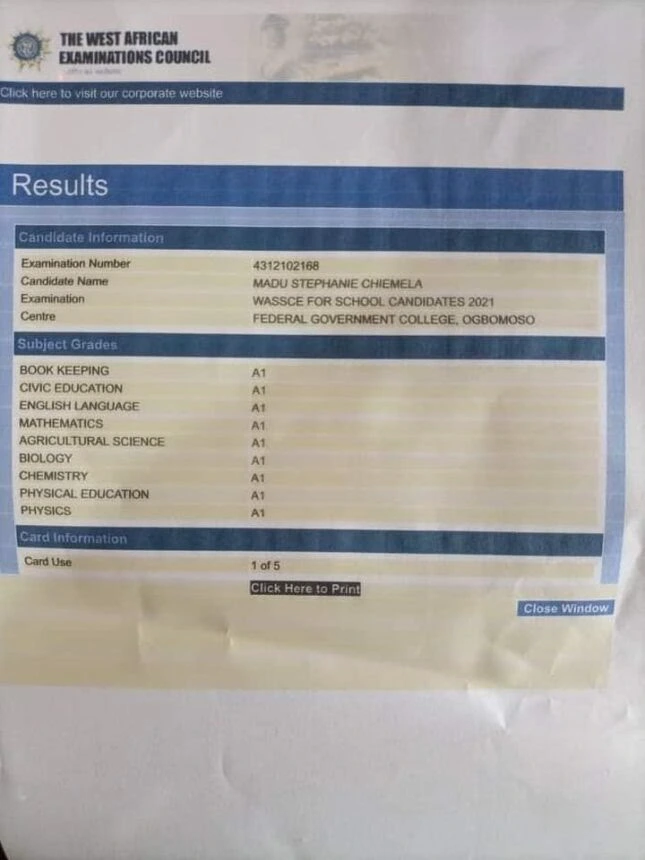 From the information gathered, Stephanie is seeking to study Medicine and Surgery at the University and with a high score like that, it is clearly certain that she will be given admission to the medical department of the University.
It was also revealed that Stephanie has passion to study Medicine and Surgery in Canada and I believe if she is sponsored, she will do great abroad.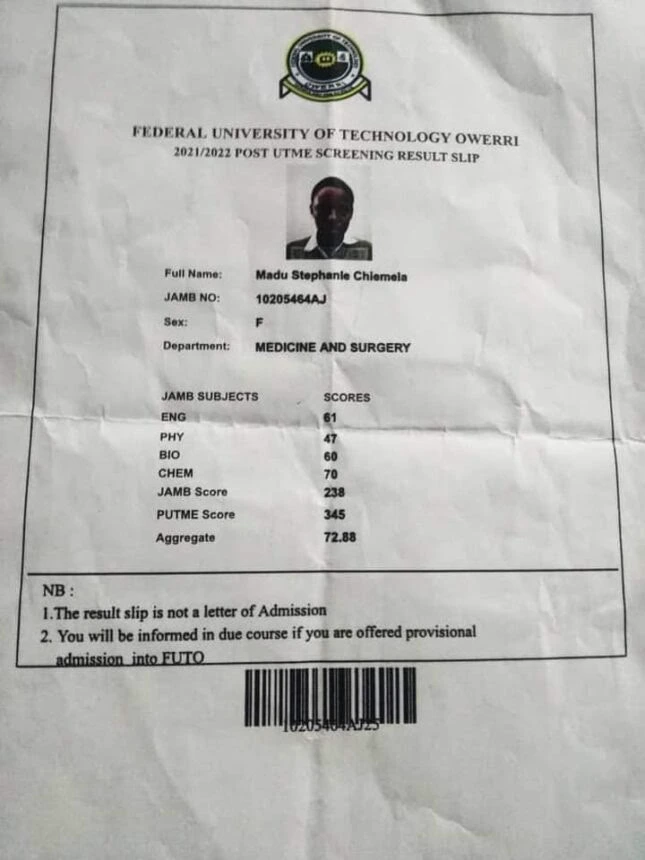 This is a wake up call to all students. Be diligent in your studies. The only way to achieve success in your academics is to take your studies seriously.
Furthermore, I would be glad if this little girl can be sponsored to student her course of choice abroad just like she wished for. It would give her the chance of learning efficiently. This is an act that could turn out profitable for the country. The better doctors we have, the better our health care system.
Click To Read Full Articles
SORRY GUYS, DUE TO THE CONTENT IN THE VIDEO, WE CAN'T POST THE VIDEO HERE, SO KINDLY 
CLICK HERE TO WATCH IT NOW
For More Gist Update You Can Join Our Whatsapp Page - CLICK HERE TO JOIN