Politics
Southern, Middle Belt Leaders Send Message To Political parties Over 2023 Presidential Candidates
Northern politicians who are eyeing the presidential seat in 2023 will not be getting support from the southern part of Nigeria during the coming general elections.
Such politicians include chieftains of the Peoples Democratic Party (PDP) like Atiku Abubakar , Aminu Tambuwal and Rabiu Kwankwaso.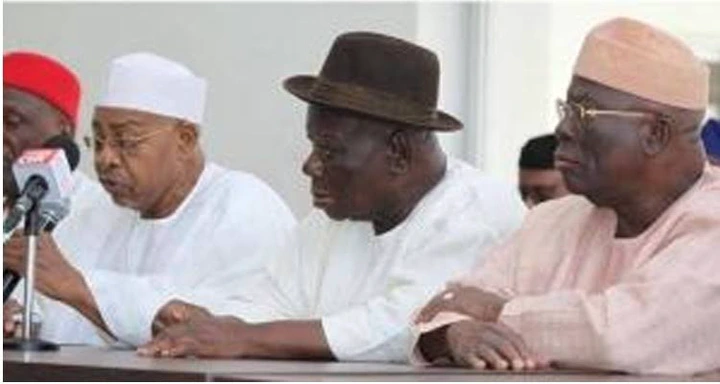 In a communique on Thursday, January 13, seen by Punch, the Southern and Middle Belt Forum, consisting of Yoruba Afenifere, Ohanaeze Ndigbo; and the Middle Belt Forum, have vowed never to lend support to any political party that field northern candidates ahead of the presidential election.
Among those who signed the document were Chief Edwin Clark, Chief Ayo Adebanjo (leader of Afenifere), Prof. George Obiozor (President-General, Ohanaeze Ndigbo), and Pogu Bitrus (National President, Middle Belt Forum), The Nation reports.
In their argument, the elder statesmen maintained that for years the north has enjoyed power at the national level, and in order to allow for fairness and the spirit of democracy in a multicultural setting like Nigeria, the presidency should shift to the south.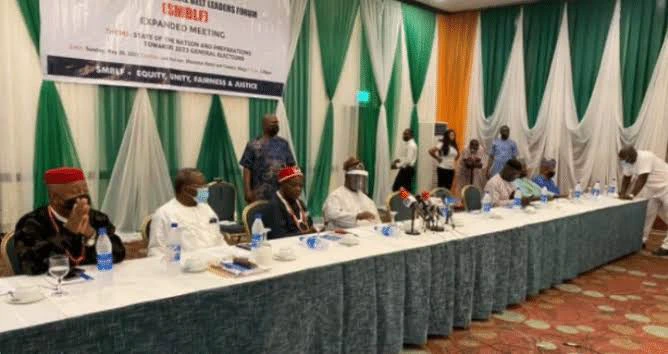 They stated: "The northern part of the country would have fully enjoyed the office of the Presidency of the country for the full statutory period of eight years by 2023, hence, the Presidency should rotate to the South.
"Therefore, we unequivocally, and in full resolve, call on all political parties in the country to zone their presidential tickets to the South and advise that any political party that does not zone its presidential ticket to the South should not expect support from the four regions."
Meanwhile, a call has been made to all power brokers in the country. The call was made by the president-general of Ohanaeze Ndigbo worldwide, Prof George Obiozor.
According to him, a president of the southeast extraction will ensure political balance and a sense of belonging to the region.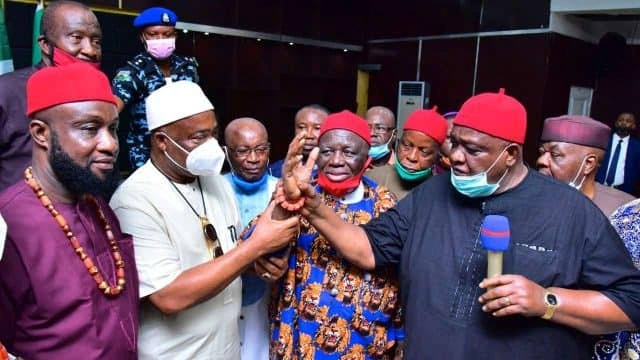 Obiozor said Nigeria must create a political equilibrium that accommodates all the regions, The Nation Newspaper reports.
Going further, he pointed that it is only the Southeast that has not had a shot at the presidency since the return of democracy in 1999.
Obiozor added that history, the principle of fairness, morality and "all logical reasoning" justify the demand for an Igbo president.
He said:"We in Igboland are ready to give you candidates that are confident, with the capacity to perform. We ask the nation to create a political balance that includes not just the South and North but the Eastern region of Nigeria.
"We need someone to re-energise the nationalist spirit in Nigeria and the Igboland will produce one.
"Man proposes and God disposes but by all logical reasoning and judging by history, it is high time Southeast produces the next president."