Politics
See Photo: Tinubu Reportedly Smuggled Out As Masquerade For Medical Rehab
Bola Ahmed Tinubu, the presidential candidate for the All Progressives Congress (APC), is said to have been brought abroad on the cover of a masquerade for medical rehabilitation.
A source claims that Tinubu was once more packaged out for medical treatment after he quickly fled during the two days ago held APC gathering in Lagos…..Continue Reading
On a flight, the acclaimed "Tinubu" was spotted sitting in the First Class section.
Recall that Tinubu recently traveled to France for medical treatment before returning home.
In the meantime, a recent video showed an elderly and frail-appearing Tinubu trembling and tripping before being picked up by his assistants.
A witness responded by saying: "The reality is Tinubu has been experiencing significant discomfort all along. He is no longer advantaged by age.
"Only the selfish politicians with evil agenda that are packaging and pushing him do not want him to step down for younger and stronger individuals."
At the time of this publication, The photographs allegedly of Tinubu have not been independently verified
See Photo: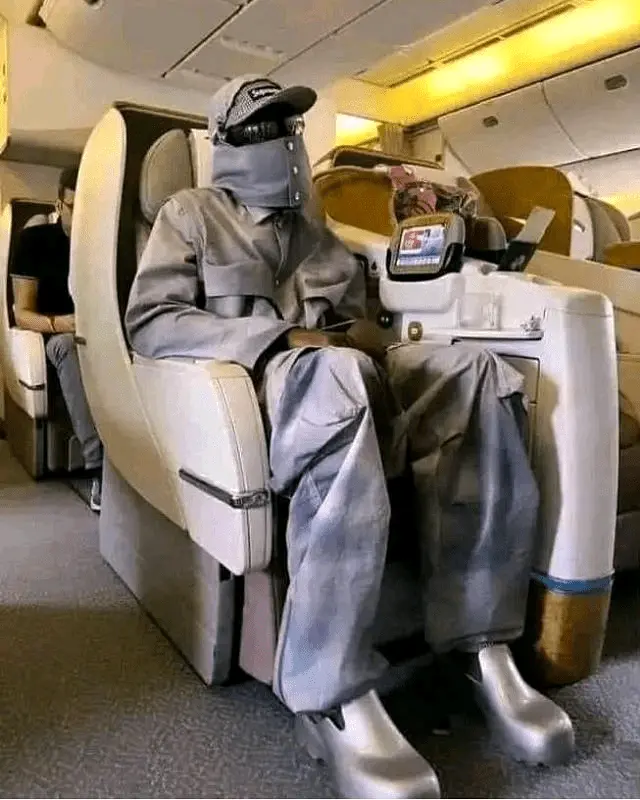 Source: Ob360 Media