Education
Reactions As Primary 5 Pupil Contesting For The Post Of Headboy Presents Manifesto (Video)
Accolades have started pouring in for Jaden Ojo-Kayode, the primary 5 pupil who is contesting for the post of Headboy at his school in Osogbo. Jaden, who is in his penultimate year, thrilled the parents and teachers who were present to witness the elections of the school prefects with his fantastic and impeccably delivered manifesto.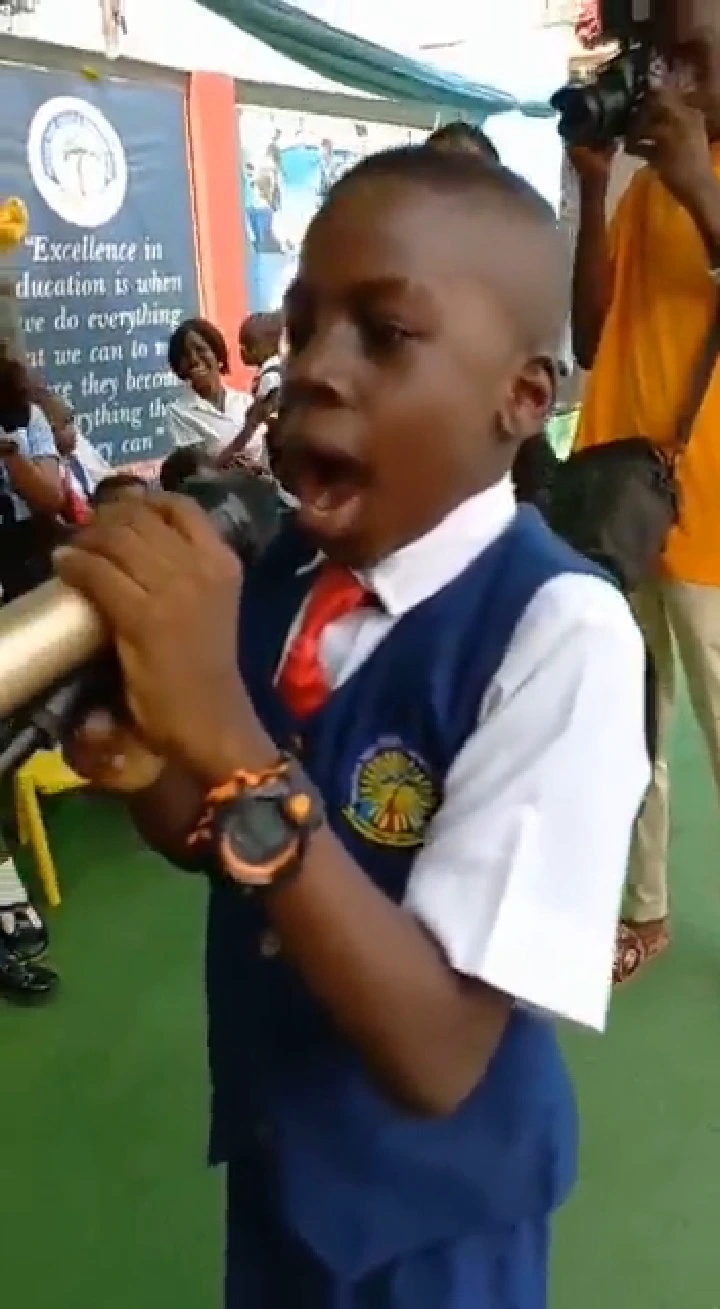 Meanwhile, one of the parents who also attended the election event and got fascinated with the young boy's manifesto presentation took to the social media to share the video of the moment he was presenting.
Below is the full text of Jaden's manifesto and the reactions of the social media users to his video shared on the internet.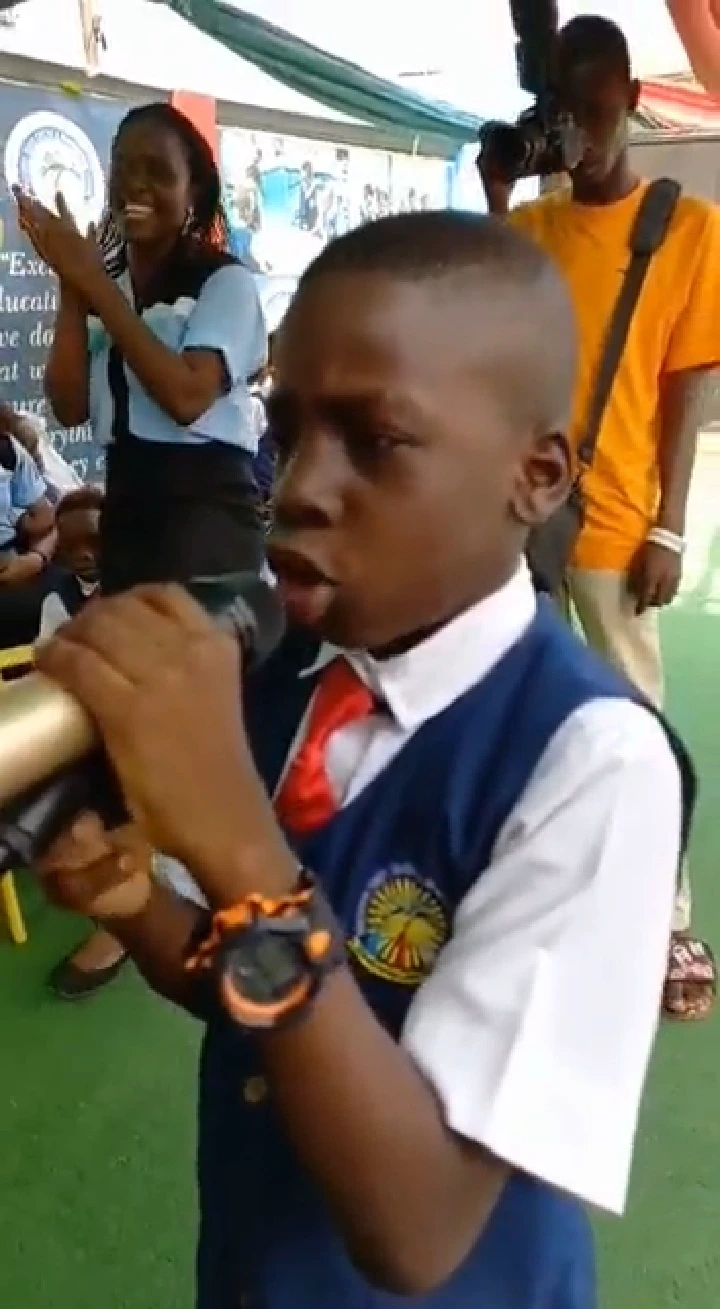 "The great Muhammad Ali once said; 'what keeps me going is goal'. I believe it is so for myself as well. If I have nothing to aim for, no motivation, no dream and no desire, I wouldn't be standing here for this respected role of Headboy.
The proprietress, the headteacher, the teachers, pupils and parents of [this respected school], I bid you not only a blessed but cordial good morning. It will be a new dawn in the history of our school, and I have the school authorities to thank for that. Thank you ma."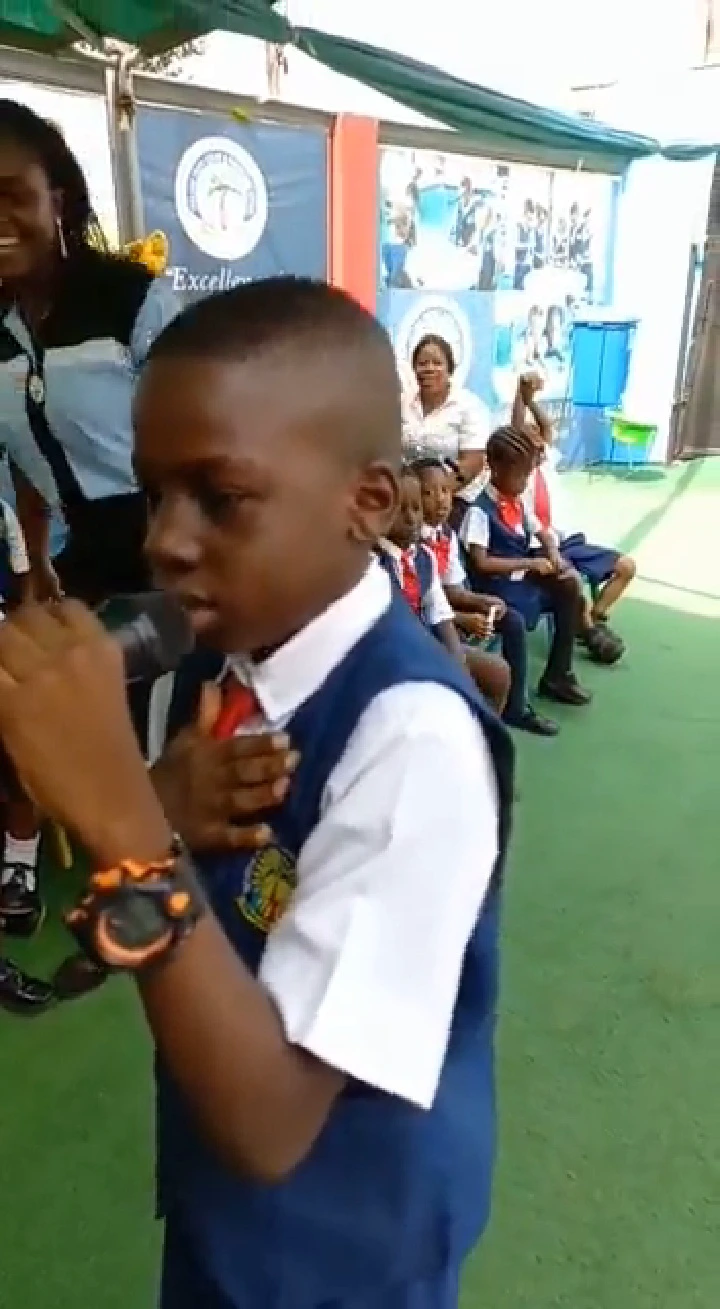 The lad continued, "My name is Jaden Ojo-Kayode, upcoming graduate of the class of 2022, aspiring inventor, future visionary, and more pressingly, the next Headboy. I don't think myself as good and better than you my friends, I just want to do my best for everyone, including listening to your ideas and carrying them out to the best of my ability, upholding the outstanding reputation of this great school.
This is your chance to pick me to represent your voice. This school has done many great things for me, and I genuinely want to pay back with my last breath. I can grow goals, I cannot make their days longer, but I can strive to make them better. On this premise, I challenge you my fellow pupils and parents of this respected school, vote for innovation, vote for transformation, vote for progress, vote for me and I promise not to let you down. So help me God. Thank you" Jaden ended.
Watch the video.
So today is elections day in my daughter's school in Osogbo and this is a manifesto from one of the students contesting for the Position of the HeadBoy, this guy is in Grade 5 abi na Primary 5..

Omoo meeehhnnnn!!!!

This is wonderful and Amazing. pic.twitter.com/tdyeo7IEuF

— Wanjohn D-Mecho (@wanjohn1) December 6, 2021