Entertainment
Reactions As Comedian Cute Abiola Shares First Post After Being Released By The Nigerian Navy
Popular Nigerian comedian, Cute Abiola has gone viral as he shared first post after being released by the Nigerian Navy.
Nevertheless, The pictures were shared on the official Instagram account of Cute Abiola. Below is the screen capture of the post;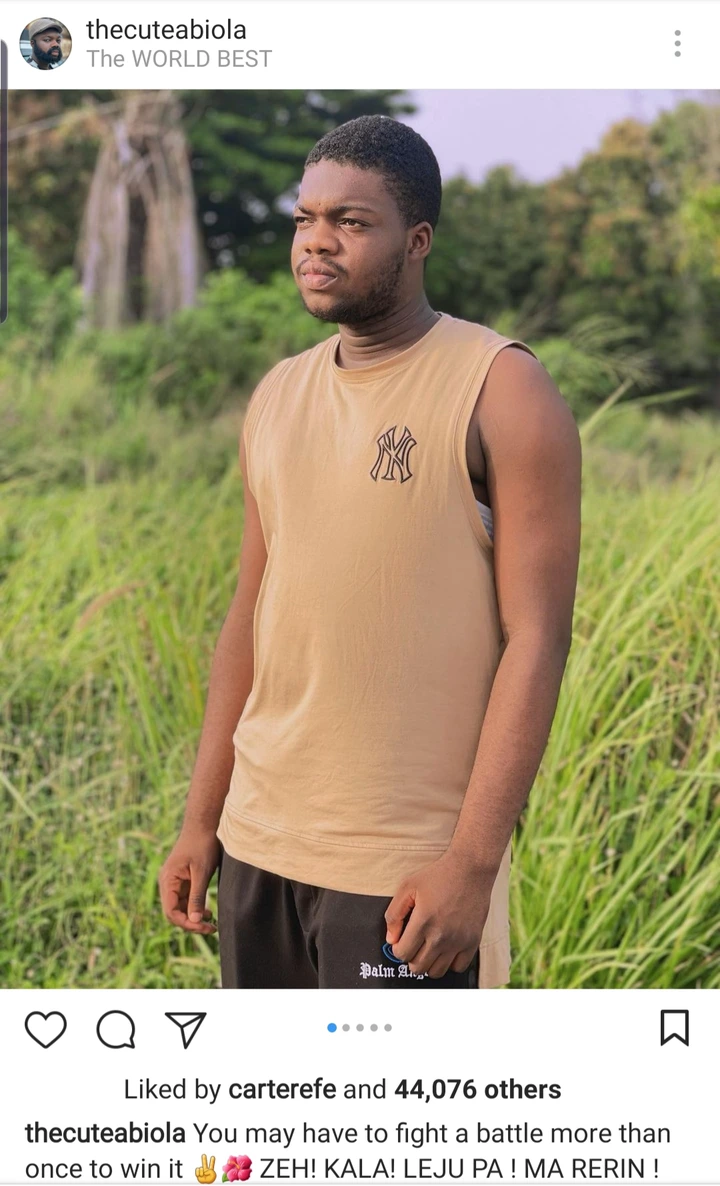 In the past few days, The comedian was released by the Nigerian Navy. This is also not the first time the Instagram comedian would be arrested by his employers.
However, The law gives guidelines for use of Social Media by military personnel including the extent to which members of their families are allowed to use social media.
According to his statement earlier today, Cute Abiola said; "You have to fight a battle more than once to win it".
Check out the pictures he posted below;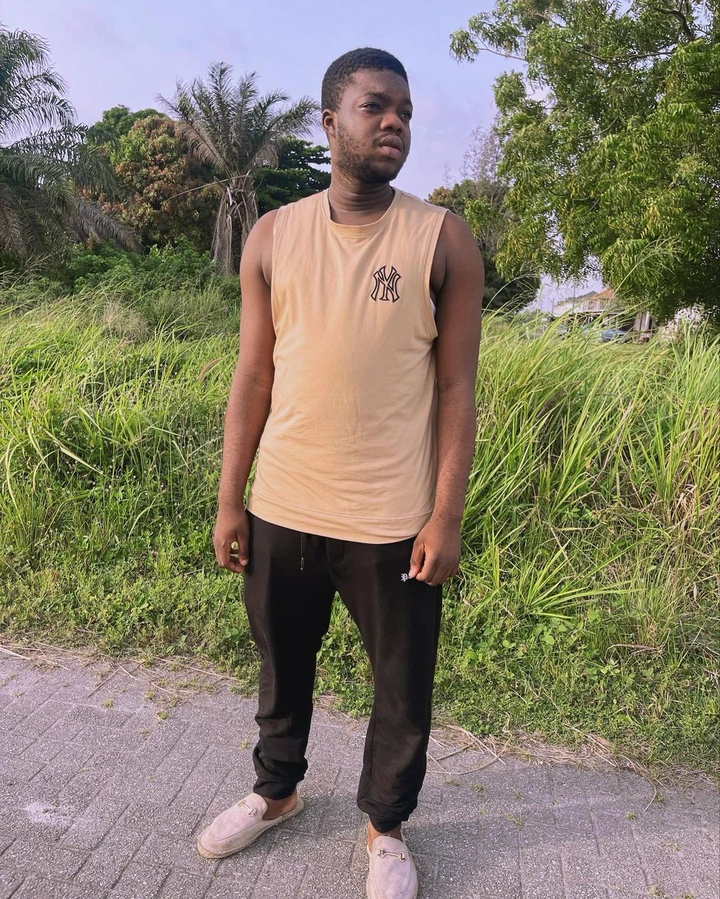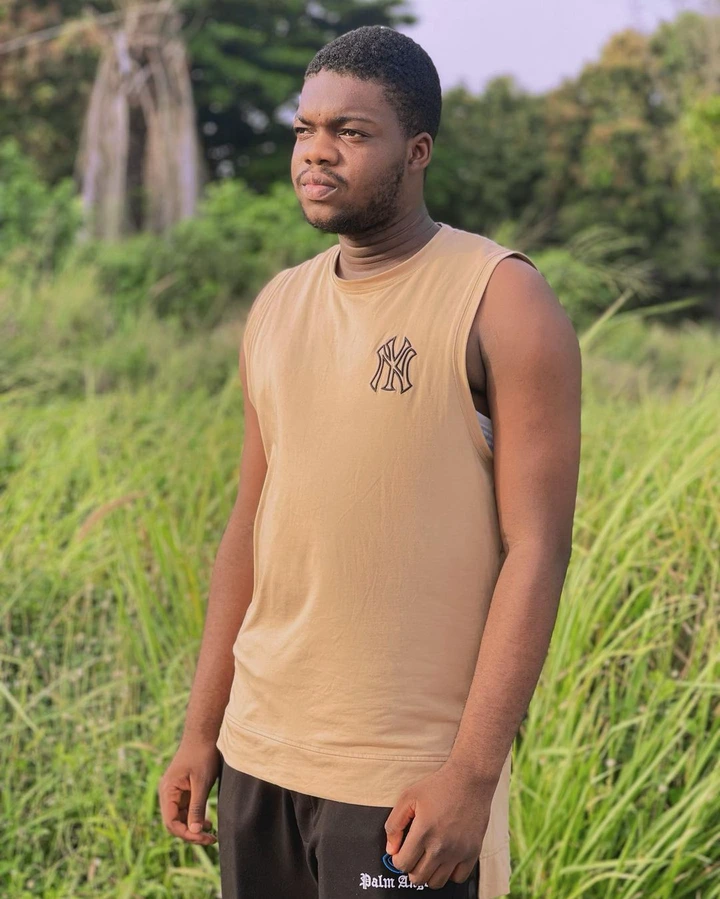 In addition, Numerous fans of Cute Abiola took to the comment section to react to the new photos in different ways. Below are some screenshots of people's reaction;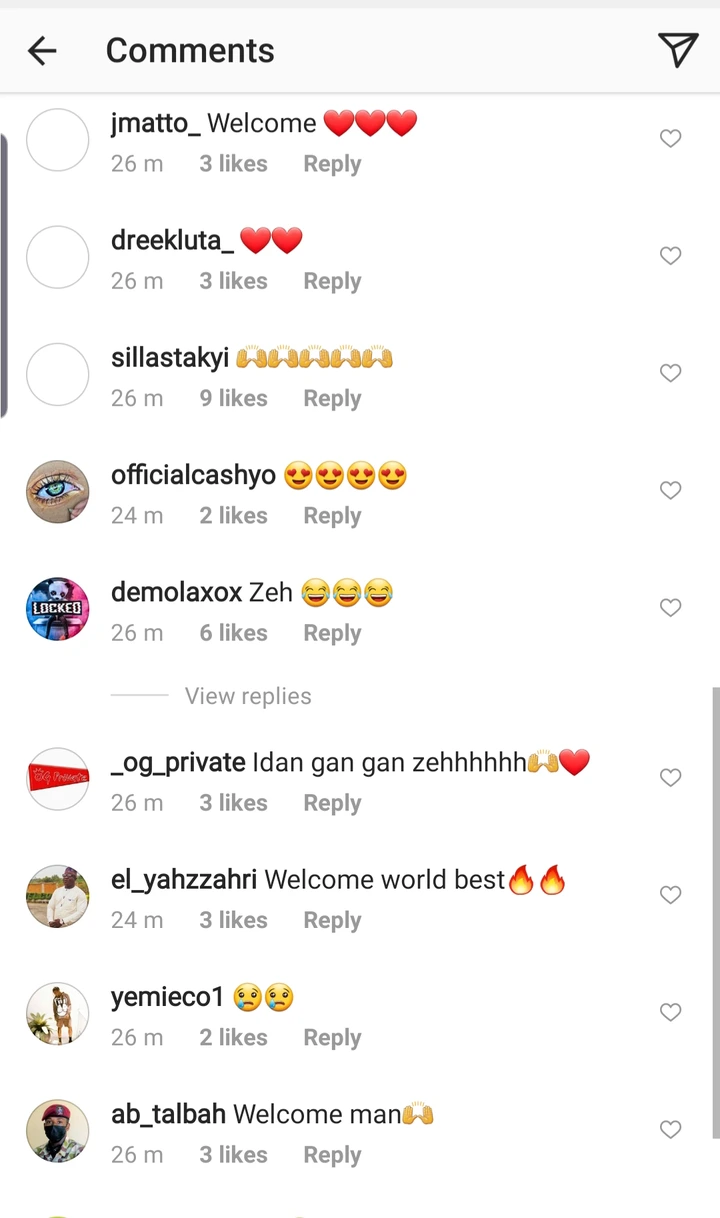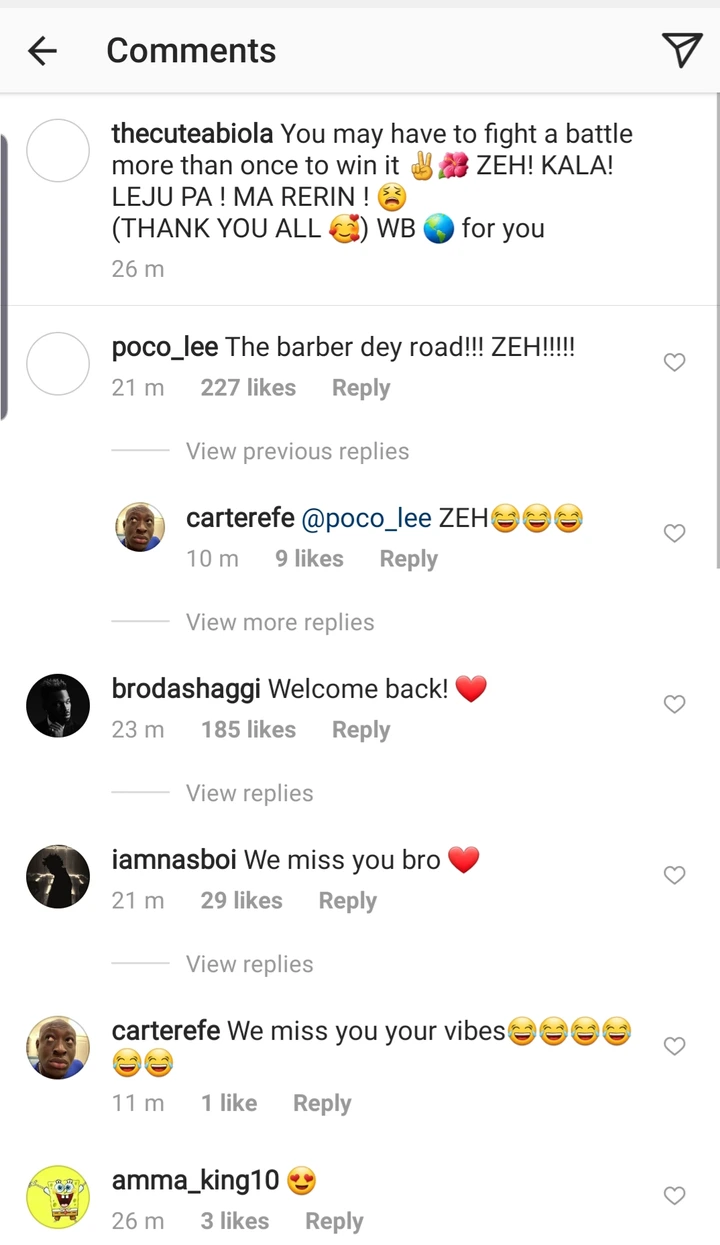 Furthermore, Nigerian Navy noted that the skit maker was arrested for breaching the Armed Forces social media rule policy in the use of social media platforms.
The Nigerian Navy reminded its personnel to comply with provisions of the Armed forces social media policy in their usage of social media platforms. The policy, amongst others, is emplaced to protect the integrity of activities of the armed forces.