Politics
Reactions As FG is Seeking Ways To End JAPA
Reactions As FG is Seeking Ways To End JAPA
The Federal Government on Thursday said it was seeking ways to end the trend of Nigerians relocating abroad. The government also noted that it would work towards ensuring Nigerians were gainfully employed to discourage the need to travel abroad.
The Minister of State for Science, Technology and Innovation, Henry Ikoh, said "The synergy is what we require, capacity building is key and technology transfer is what Nigeria and Africa in particular needs at the moment so that the world can be a global village. We need to collaborate in all areas to ensure harmony……………………Continue Reading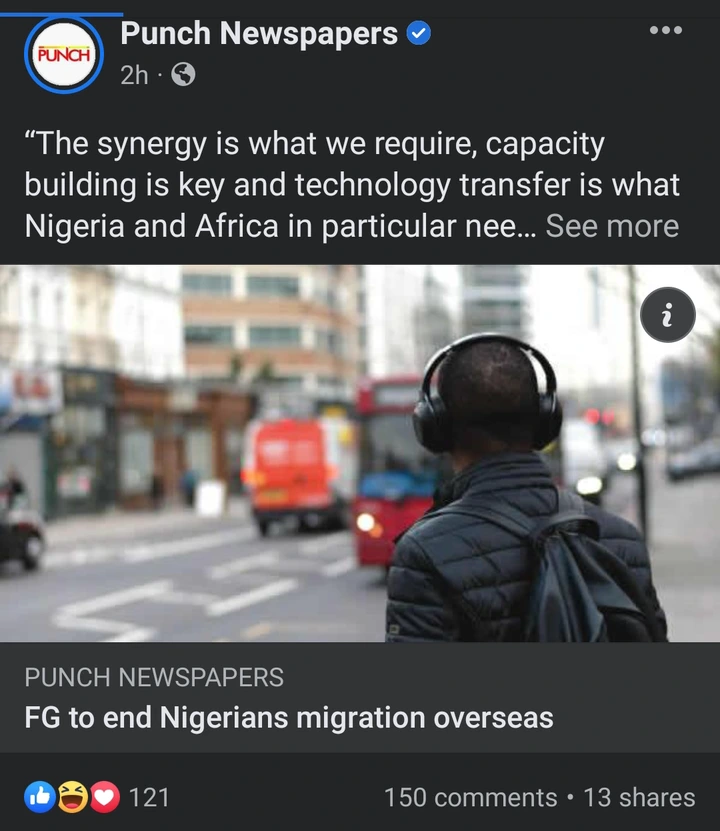 The news headline has stirred mixed reactions among Facebook users, Read some of the reactions from Nigerians that come across the headline on Facebook:
1. It will be a welcomed development if only they'll lead by example. No health tourism , no vacationing and education abroad by political office holders, their cronies and everyone related to them.
2. The politicians should bring back home their children then we will know that they are serious.
3. FG should lead by example, no more medical tourism, elite children schools in Nigeria. No bones.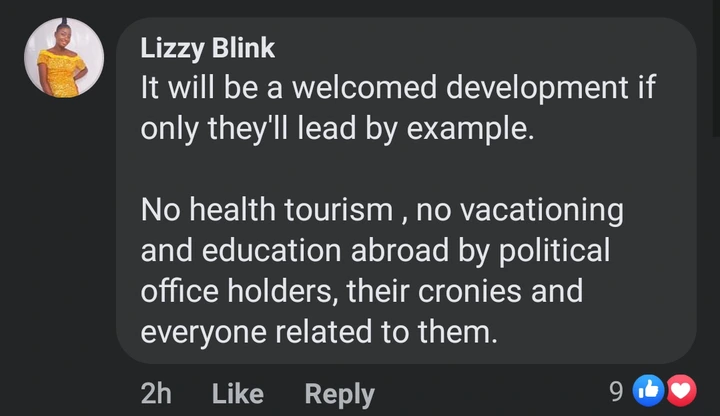 View pictures in App save up to 80% data.