Politics
President Buhari Pays A Visit To Tawazun Industrial Park In Dubai [Photos]
His Excellency, The President Of the Federal Republic Of Nigeria, General Muhammadu Buhari meet with Managing Director Edge Group, Dr. Faisal Al Bannai during a visit to the manufacturing Plant in Abu Dhabi, UAE.
His purpose of the visit was to inspect the armoured cars and other heavy machineries been produced by the company.
The president commended the efforts of the founders towards building peace across African country and the world at large.
He promised to build a good relationship between the country and Nigeria in order to fight insurgency.
This is indeed a milestone development, we hope and pray it will be a means to restore peace in the Northeast.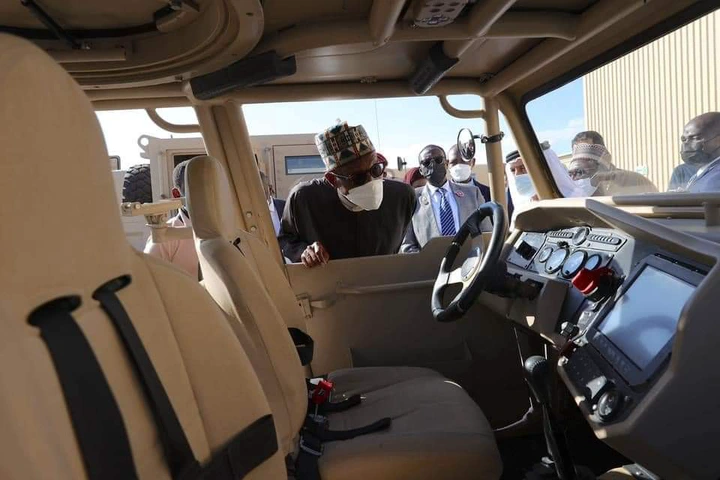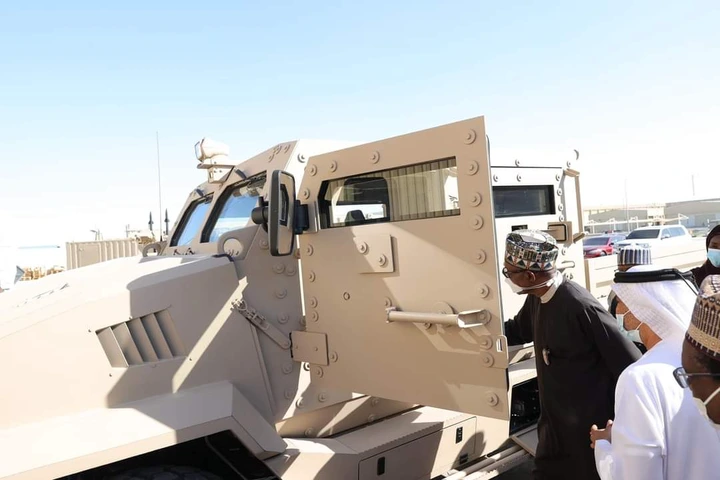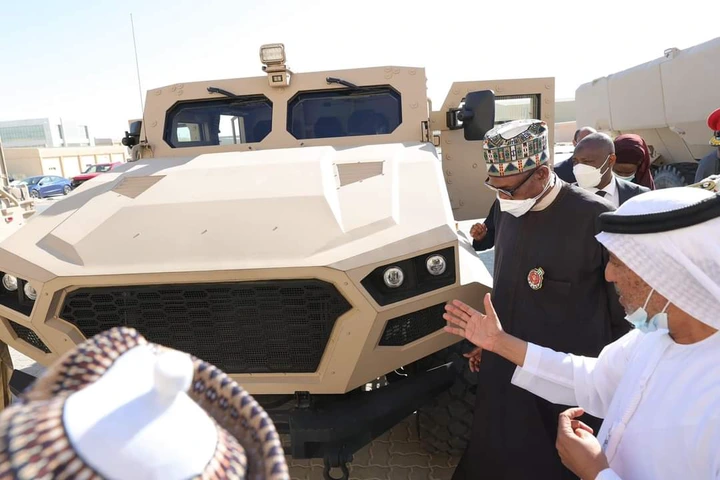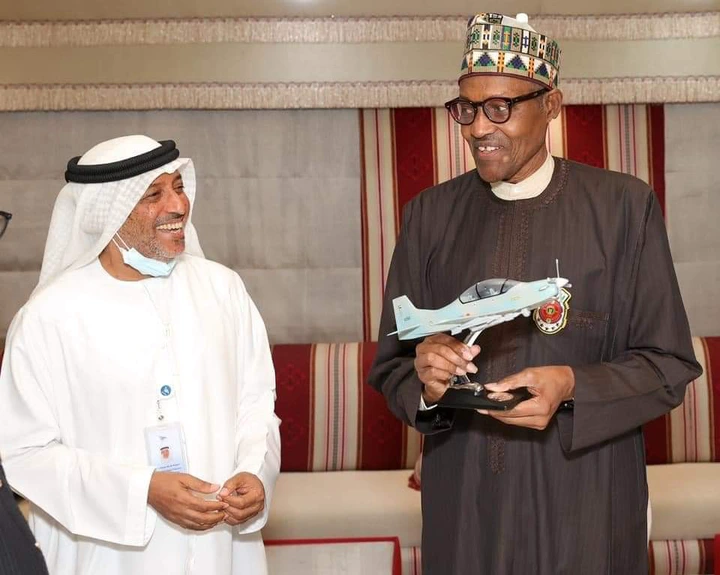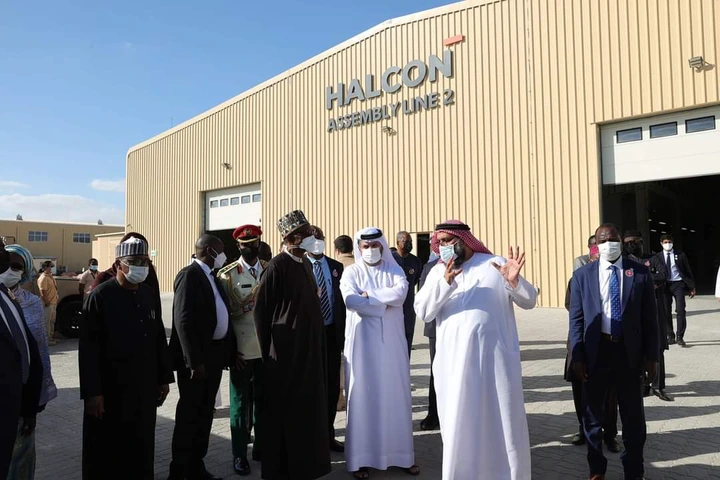 Thank you for reading