Politics
Police Takeover APC National Headquarters
Dozens of armed policemen in four patrol vans have taken over the entry and exit points on Blantyre Street where the All Progressives Congress National Secretariat is located in Abuja."
Crisis ravaging the ruling All Progressives Congress, APC took another dimension after Ward, local government, and state congresses. APC held Parallel Congress In some states, party members who are not satisfied with the outcome of the Congresses created factions and some defected to opposition parties such as PDP and YPP. States like Kano, Kwara, Ekiti, Lagos, Niger, Osun, etc, produced two-party Chairmen.
However, Governor Mai Mala Buni led APC should do the following if they want to win in 2023.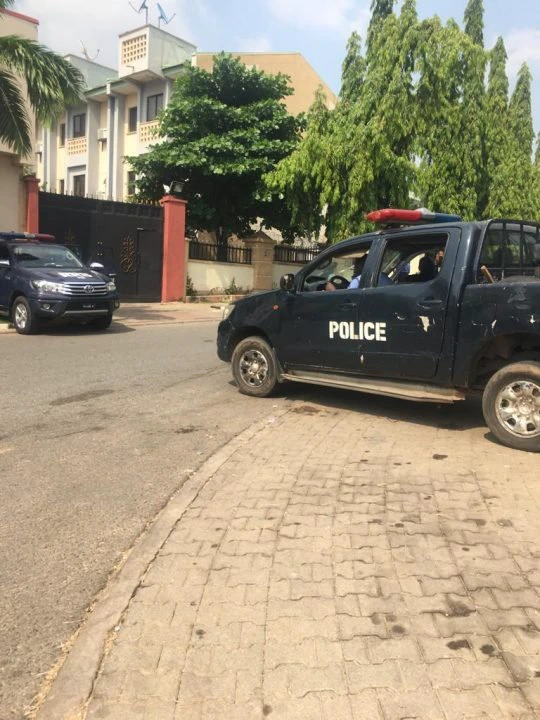 Firstly, Reconciliation: APC should try as quickly as possible to reconcile all the aggrieved party members across the country before it is too late. Prominent party members and their supporters have stated alignment with opposition parties where they feel their interests will be represented.
Case of Gunduje and Shekarau in Kana State, should APC lose any of these strong politicians to PDP it will be difficult to win both the governorship and presidential election in Kano State. APC should learn from what happened to PDP in 2014 when the then ruling party carelessly allow its members to defect to APC.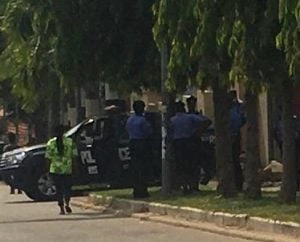 Secondly, National Convention: leadership is one of the things that is causing crises in APC, some party stalwarts are not satisfied with Mai Mala Buni as the National Chairman, contending that he can not be a governor and at the same time National Chairman, Notable among them is Senator Kabiru Marafa.
APC should conduct National Convention so that the issue of the National Chairman which has been generating crisis will be resolved. By so doing, APC will be able to prepare for the general election in 2023. APC must rebuild its political structures across the country to be able to compete with PDP in the coming elections, PDP has elected new executives that are willing to take power for APC.
Click To Read Full Articles
SORRY GUYS, DUE TO THE CONTENT IN THE VIDEO, WE CAN'T POST THE VIDEO HERE, SO KINDLY 
CLICK HERE TO WATCH IT NOW
For More Gist Update You Can Join Our Whatsapp Page - CLICK HERE TO JOIN