Latest Gist
Opinion: Why The Partnership Between Nkunku And Jackson Will Be Formidable
Chelsea football club, under the leadership of different managers, did not perform well in all competitions last season. The club dominated some of the games that they lost or dropped points in last season, but unfortunately for them, they didn't have a reliable striker to convert the chances that were created. Players like Kai Havertz and Aubameyang, who were occupying the striker's role for the team, couldn't make things happen.
>>>>>>CONTINUE READING<<<<<<<<
See the Full Clip Here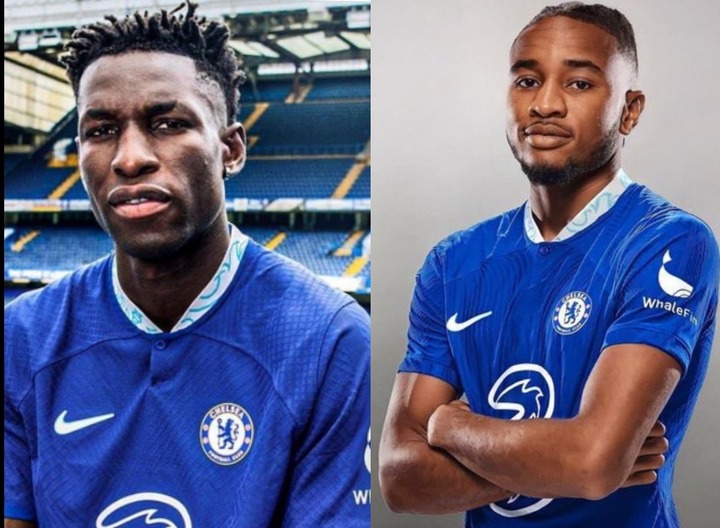 In a bid to solve the goalscoring issues that the club faced last season, they have brought in two fantastic players in Nicolas Jackson and Christopher Alan Nkunku. There are high chances that both players will strike a formidable partnership with each other at the attacking end of the pitch for Chelsea. Both players have the requisite skill to wreck havoc on many defenses in the English Premier League. Nkunku won the highest goalscorer award alongside Niclas Füllkrug in the Bundesliga even though he was limited by injuries at some point last season. This means that there are chances that Chelsea will benefit from the goalscoring ability of the striker. The French international is also very skilled with the ball, as he can dribble past a couple of players to set up his teammates for glorious opportunities. Jackson, on the other hand, is a player who has high self-confidence, can make great decisions in the final third, and is a remarkable team player because he provides assists for his teammates. He also has a Great athletic physique to compete in the English Premier League. When these two players combine their characteristics, there is no doubt they will be formidable.
See also
Tinubu Suffers Another Gaffe At Ekiti Rally (Video)
Dear esteemed readers, please like, share, and comment on your views below about this article.
TheTirelessWriter (
)