Latest Gist
Opinion: Why Chelsea Needs To Sign A Defensive Midfielder To Bring Out The Best Of Enzo Fernandez
Chelsea football club has been active in the summer transfer window in terms of sales, but they have not been very active in terms of purchases. This may be due to the fact that the club has already spent a lot on top talents under new owner Todd Boehly. Chelsea is one of the highest-selling clubs in Europe presently, and there is every likelihood that they will sell more players before the transfer window closes, but one key decision that the club needs to make is to sign a very good defensive midfielder that can partner with Enzo Fernandez in the middle of the park.
>>>>>>CONTINUE READING<<<<<<<<
Chelsea needs to sign a defensive midfielder to play a double pivot alongside the World Cup winner in order to reduce the burden on the former Benfica Football Club player. Enzo is overburdened with a load of work for Chelsea in the middle of the park, and it will be interesting to see whether if the burden of defensive duties is reduced for the player, he will be able to be a more creative spark in the middle of the park for his team.
See the Full Clip Here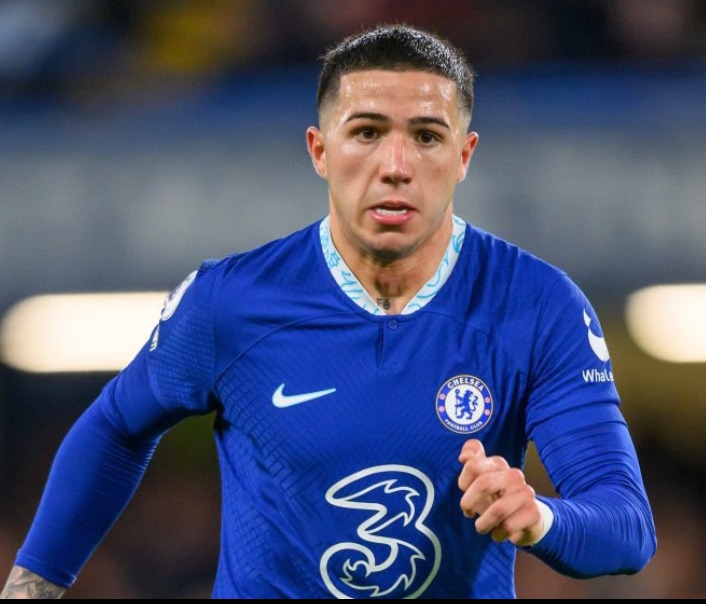 Enzo needs a reliable, defensive-minded midfielder to flourish; he was unlucky with the fact that he didn't play with Kante at his prime for the club before the midfielder eventually left the club. The Argentine will have more freedom on the pitch, like he always likes to have, if the club can get a solid midfielder to play alongside him in the summer transfer window.
See also
Video of a little girl under the influence of the Holy Spirit goes viral (video)
Enzo is a box-to-box midfielder, and his strength in the midfield will be maximized if the club can get a fantastic defensive midfielder to form a formidable partnership with him.
TheTirelessWriter (
)