Politics
[Opinion] If Kanu drops his Biafra struggle, the S'East may be considered for president
Since Kanu was in the DSS custody, all has not been good in the East. Many of Nigeria's top politicians have pleaded with President Buhari to dialogue with the separatist groups, and the meeting with the Igbo leaders has urshered the dialogue.
Following the announcement by the Attorney General of the Federation, Malami, that the FG is considering a political approach to seccessionist activities, Igbos were hoping for a great opportunity to meet with President Buhari on this issue. The Igbos have met with Buhari and he has promised to consider their plea, even though it is a heavy task. Observers are suggesting that President Buhari is likely going to do the needful and consider the Igbo leaders' request.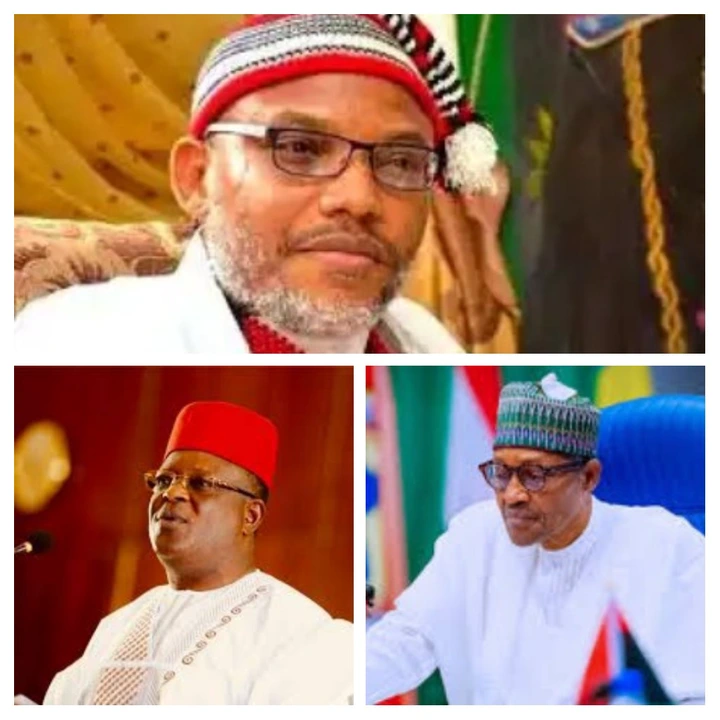 It's believed that should the FG give the condition for Kanu's release and want him to end his balkanization campaign, if he eventually accepts the FG's position, it might facilitate a power shift to the South East. The South East is demanding the post of president in the 2023 election. They need the support of the north to emerge as the next president of Nigeria. Many have feared that the South-East may not keep Nigeria as one should they be given the mandate to lead. But should Kanu denounce his Biafra agitation campaign, this would end any further speculation against the Igbo presidency. It's therefore important that Kanu follow the path of peace to facilitate the possibility of an Igbo emerging as the next president of Nigeria in 2023.
The South East has eminent Nigerians who can proudly make Nigeria proud should they be given the opportunity to lead. Igbos are entrepreneurs, and they are expected to use their entrepreneurship skills and knowledge to make Nigeria work. People like Peter Obi, Pius Anyim, etc., are potential presidential materials.
What do you think about this? Share and like this work. For updates
Click To Read Full Articles
SORRY GUYS, DUE TO THE CONTENT IN THE VIDEO, WE CAN'T POST THE VIDEO HERE, SO KINDLY 
CLICK HERE TO WATCH IT NOW
For More Gist Update You Can Join Our Whatsapp Page - CLICK HERE TO JOIN