Latest Gist
Nigerian people are suffering and groaning; Members of the opposition are suffering and wailing– D.H. Bwala
D.H. Bwala, a lawyer and spokesperson for the Atiku campaign, has revealed on his Twitter page that Nigerians, both members of the ruling party and the opposition, are suffering. On his microblogging, Twitter profile, David Bwala posted a message just a few moments ago to draw attention to the widespread suffering and unhappiness in the nation.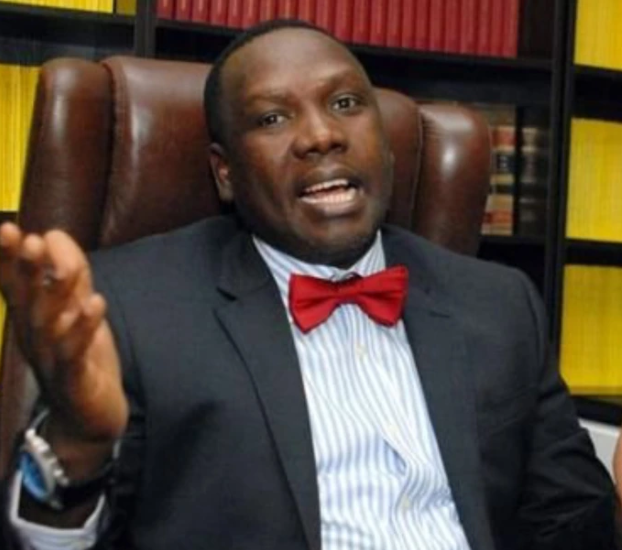 >>>>>>CONTINUE READING<<<<<<<<
Bwala claimed in his statement that all Nigerians, regardless of their political affiliations, are going through extreme hardship. Bwala went on to say that while members of the ruling party were masking their sorrow behind their grins, members of the opposition were hurting and weeping.
Bwala stated that all Nigerians, including members of the opposition and the ruling party, experience the same pain.
Bwala added, however, that when Nigerians see this shared ground, it might ultimately lead to their independence. He referred to ethno-religious politics, which is widely practiced, as the "opium of the multitudes."
See the Full Clip Here
In his tweet, he wrote below:
"Nigerian people are suffering and groaning; Members of the opposition are suffering and wailing; Members of the ruling party are suffering and smiling. One common denominator is suffering; everyone is suffering. The day we realize that our freedom would come. Ethno-religious politics is the opium of the masses."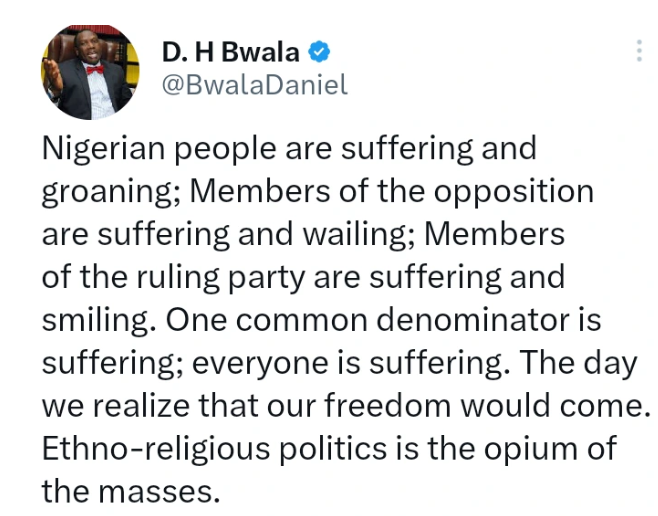 Source: Twitter
Dear esteem readers what is your opinion concerning this news drop your comment below
Lizzybella105 (
)
See also
Fani Kayode Shares Ursula Leyen's Picture On Twitter, Says They Learnt To Rig Election From EU