Latest Gist
MUN 1-0 WOL: Stats shows that Man United are not looking like a top-four team in their EPL opener
MUN 1-0 WOL: Stats shows that Man United are not looking like a top-four team in their EPL opener
Manchester United narrowly defeated Wolves yesterday by 1-0 in their Premier League opener. Meanwhile, a look at their statistics shows that they are not looking like a top-four team in that game.
Erik ten Hag seems to get his starting XI wrong yesterday when he started Mount, Fernandes, and Casemiro in the three-man midfield and the lineup yielded no results as Manchester United failed to score in the first half. He made some changes in the 58th before Manchester United got their goal which eventually separated both sides. It was Raphael Varane who came to their rescue as he tucks home from Aaron Wan Bissaka's assist.
>>>>>>CONTINUE READING<<<<<<<<
However, here are the statistics for the game: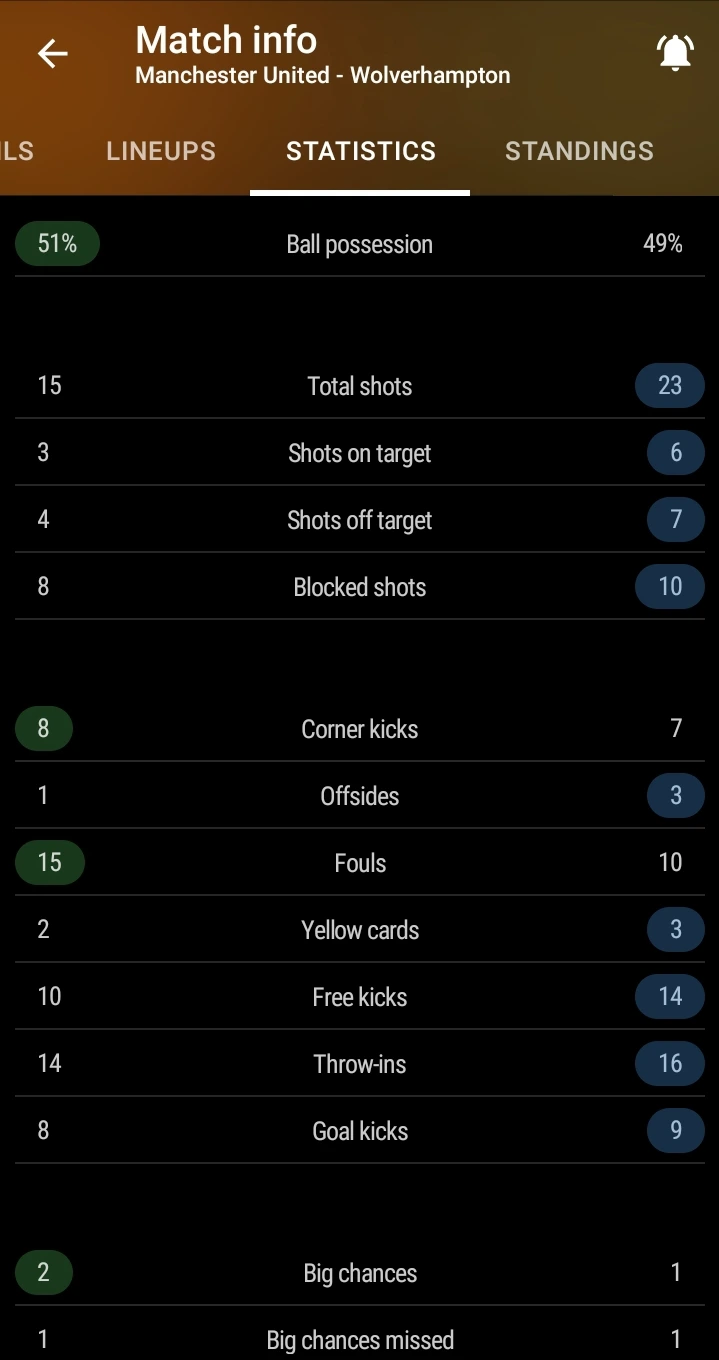 See the Full Clip Here
Manchester United only dominated the game in the first half as Wolves dominated the second half and were unlucky not to have scored on many occasions. Wolves had a total of 23 shots compared to Manchester United's 15 shots and also completed more dribbles, interceptions and tackles than Manchester United. Wolves also hit the woodwork once.
The above statistics show Manchester United were not at their best yesterday which made it difficult to recognise them as the same team that finished in the top four last season.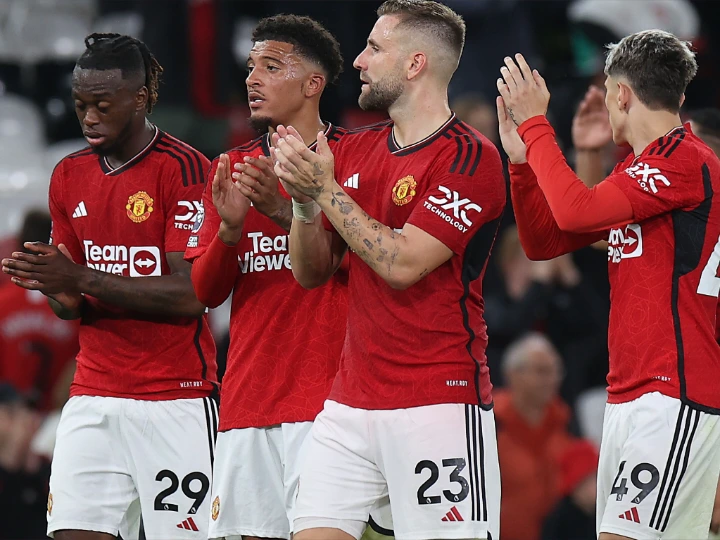 View pictures in App save up to 80% data.
Erik Ten Hag is expected to work on this and get his bearing right in the next game which will be against Tottenham because the game will be tough. He is expected to correct his errors before that time.
See also
Video of Portable seen running wild on the street (VIDEO)
What are your thoughts on Manchester United's performance yesterday?