Latest Gist
Local Government Workers Demand 300% Salary Increase To Cushion Effect Of Subsidy Removal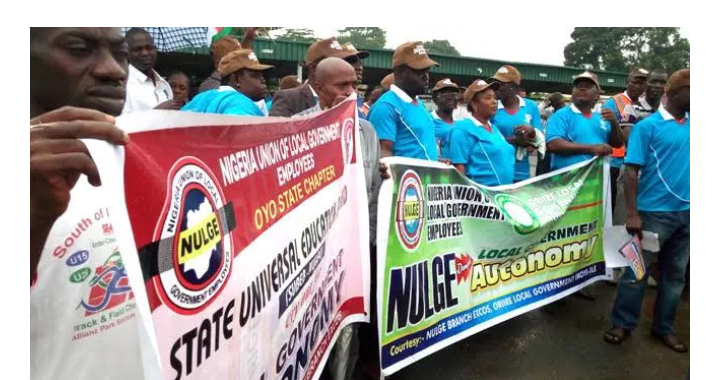 Ambali Olatunji, the national president of the Nigeria Union of Local Government Employees, has proposed a 300% increase in workers' salaries to offset the impact of the fuel subsidy removal. He also suggested the establishment of a single institution to determine the wages of both workers and political office holders to ensure fairness, given that everyone shops in the same markets across the nation.
>>>>>>CONTINUE READING<<<<<<<<
See the Full Clip Here
During the opening of NULGE Hotels and Suites in Ado Ekiti, the capital of Ekiti State, Olatunji called for the immediate implementation of the Orosanye Report to reduce the high cost of governance. He emphasized the need to restructure the MDAs (Ministries, Departments, and Agencies) and reduce the number of aides. Additionally, he advocated for a downward review of the salaries and wages of political office holders.
Olatunji expressed disappointment at the lack of action from the Federal Government one month after the removal of fuel subsidies. He urged President Bola Tinubu to address the situation promptly and provide palliatives to ease the burden of the subsidy removal.
GAINING (
)
See also
FG fixes dates for National Population Commission (NPC) census