Politics
'Gumi visited Oyo to prepare the way for Northern bandits to flee to the South' – Group alleges
An Oyo-based socio-political group known as the Alliance for Oke-Ogun Development (AOD) has alleged that a recent visit by renowned Islamic Scholar, Sheikh Ahmad Gumi to the state was an attempt to help bandits fleeing from Northern Nigeria to relocate to the South.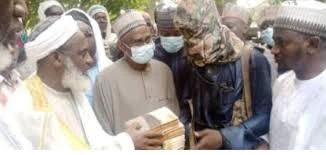 According to the group's National Coordinator, Otunba Abiodun Fasasi, Gumi's visit was an attempt to make the Oke-Ogun area of Oyo State a hotbed of violence.
Fasasi made the claim while referring to a recent video showing the controversial cleric with Usman Yusuff, a professor of Hematology-oncology during his recent visit to the state.
According to him, though Gumi claimed that the visit was in the interest of the unity of Nigeria, this was far from the truth.
The group explained that as far as the controversial scholar is calling for amnesty for bandits who are responsible for the deaths of thousands of Northerners, then his visit tto the Southern region should be investigated thoroughly by security agencies.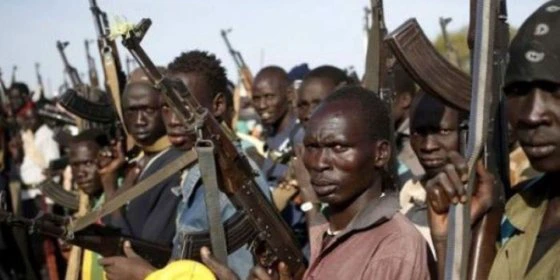 According to the AOD, the world now knows who Gumi is because he recently lashed out at the Buhari-led Federal Government for the military action against armed bandits in Zamfara State.
The group urged the Oyo State Governor, Seyi Makinde to be on the alert against the future influx of fleeing armed bandits into the Southern region, which according to them, Gumi came to Oyo State to prepare for.
Watch the video of Gumi's visit here.
Click To Read Full Articles
SORRY GUYS, DUE TO THE CONTENT IN THE VIDEO, WE CAN'T POST THE VIDEO HERE, SO KINDLY 
CLICK HERE TO WATCH IT NOW
For More Gist Update You Can Join Our Whatsapp Page - CLICK HERE TO JOIN