Latest News
Politics
The Era of Transactional Politics is Over – Obi's running mate, Dr. Datti Yusuf
Dr. Datti Yusuf, the vice-presidential nominee in the 2023 presidential election running with Peter Obi for the Labour Party, has made a tweet on his official Twitter handle saying that the era of transactional politics is over.
In a tweet, the Nigerian economist and politician who served as Senator for Kaduna North from 2011 to 2012 and a member of the House of Representatives from 2003 to 2007, wrote, "Transactional politics is no longer practiced." Nobody will ever again be able to buy a young Nigerian's conscience or future. We are not giving anything to them.
The screenshot points us to the tweet below.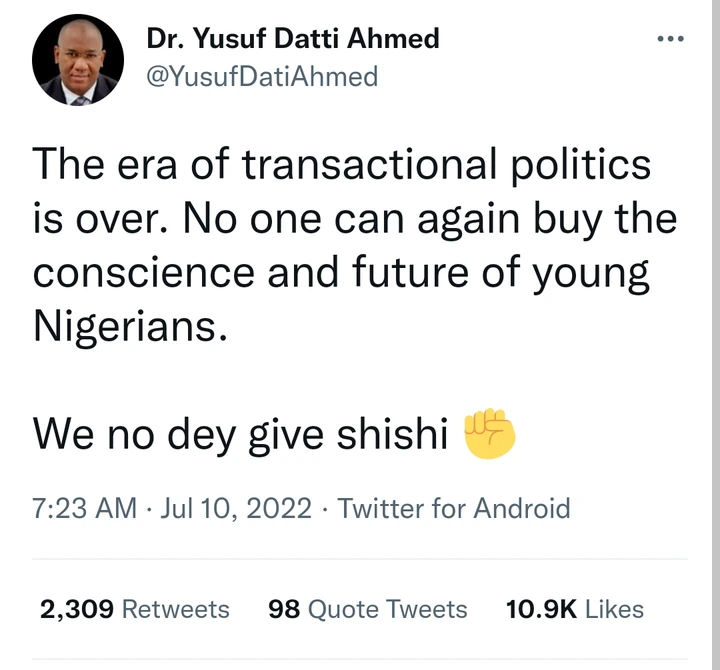 The tweet points us to the fact that with the structure that the Labour Party has in place already, there will be nothing like transactional politics because the youth will not agree to sell their conscience. Transactional politics here means the exchange of votes for money. Transactional politics does not support the spirit of democracy and it is punishable under the law.