Politics
Why El-Rufai Begs Nigerians Not To Vote PDP In 2023, Accuses Shehu Sani Of Sabotaging Kaduna State
Mallam Nasir El-Rufai, the Kaduna StateGovernor appears to be feeling the momentum the PDP is gathering across the country ahead of 2023 general elections.
The recently concluded National Convention of the PDP which was successful proved some people who thought PDP won't survive the crisis that hit it.
Mallam El-Rufai will leave Kaduna State Government House on May 29, 2023, giving way for a new Governor to take over.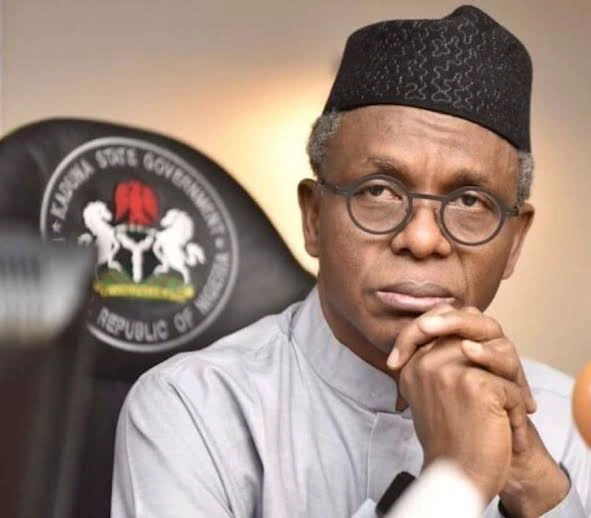 He has stated that he has no plans to run for President or VP in 2023 and is not thinking of going to the Senate.
However, he has begged Nigerians not to vote for the opposition PDP in the 2023 general elections. This is as he accuses Shehu Sani of sabotaging Kaduna State. These will form the basis of our discussion in this article.
Why did El-Rufai beg Nigerians not to vote for PDP in 2023?
The former FCT Minister who was a strong critic of GEJ administration believes that the 16 years of the PDP administration made it impossible for Nigerians to appreciate the administration of Buhari.
According to Vanguard newspaper, El-Rufai said that PDP will drag the country backward considering the progress made so far. To the Kaduna State Governor, PDP returning to power in 2023 is like the country going back to Egypt and years of mismanagement of resources.
But I doubt if some Nigerians will listen to El-Rufai considering the current situation of the country. The security challenges are there coupled with the high cost of living.
Already the government through NNPC has hinted that the price of PMS may hit N340 in 2022 as a result of subsidy removal. All these are enough for some people to be looking forward to 2023 presidential election when they will have a chance to choose another party that will govern the country.
Maybe El-Rufai has forgotten that he is part of the PDP that ruled Nigeria for 16 years.
Obasanjo appointed him the FCT Minister and also was a close associate of President Jonathan when GEJ was the Vice President until both fell apart politically after the 2011 presidential election.
Accusing Shehu Sani of sabotaging Kaduna State
The political battle between El-Rufai and Shehu Sani started shortly after the 2015 general election and it has been on till date. I am not surprised he sees Sani as someone that sabotages Kaduna State.
Shehu Sani was outspoken on the killings that were once prominent in Southern Kaduna. Also, he has refused to keep quiet on the activities of bandits in Kaduna.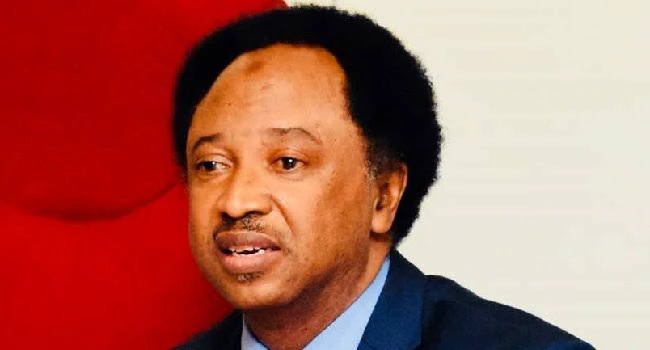 While some see him as a Twitter blogger, the human rights activist who spent months in Aba and Portharcourt prisons during the military regime has refused to back down.
To El-Rufai, Sani doesn't speak well about Kaduna State because he (El-Rufai) is the Governor and he sees it as sabotage to the state where both of them come from. Sani has left the APC for PDP. Also, PDP in Kaduna is gradually gathering momentum ahead of 2023 guber election in Kaduna State.
The party won bye-elections in some APC strongholds while maintaining its popularity in areas like Southern Kaduna. Also, it had a good outing during the recent LGA election in Kaduna State.
There are strong indications that Shehu Sani will run for Governor in Kaduna State under PDP in 2023. If it turns out that way, it will be a political fight to finish between Sani and the APC candidate who El-Rufai will probably anoint.
Click To Read Full Articles
SORRY GUYS, DUE TO THE CONTENT IN THE VIDEO, WE CAN'T POST THE VIDEO HERE, SO KINDLY 
CLICK HERE TO WATCH IT NOW
For More Gist Update You Can Join Our Whatsapp Page - CLICK HERE TO JOIN