Entertainment
Latest News
I Didn't Regret Changing My Gender, Those Pictures Are Not Mine- Nigerian Transgender, Miss Sahhara
Nigerian model, Miss Sahhara has debunked reports of her saying that she regrets going under the knife to transit from male to female. Taken to her Instagram page, she said that she's grateful for who she is and she never said that she regrets changing her gender.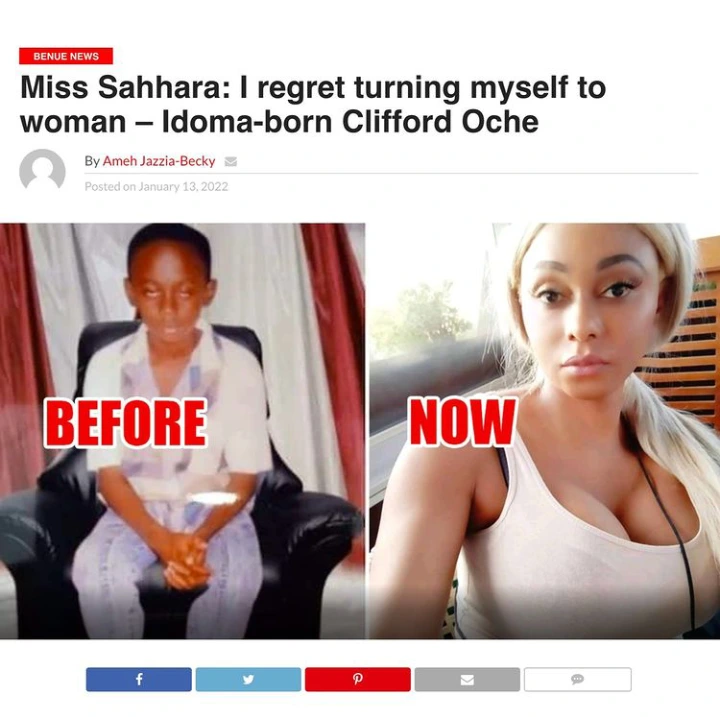 She said that she only advised ladies not to take dangerous paths but she never regrets changing her gender. She also debunked reports of Mr. Clifford Oche being her father.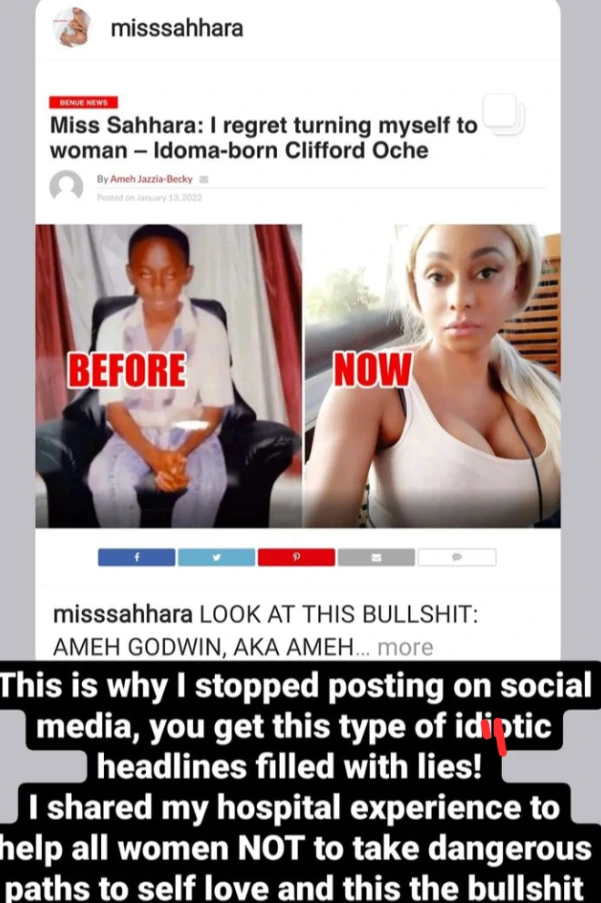 She further revealed that the pictures circulating on the internet as her throwback before she changed her gender aren't hers.
You could recall that she made headlines after she revealed on her Instagram story that she spent the night at the hospital to undergo correctional surgeries for mistakes she made during her transition from male to female.
She advised other trans ladies to be patient with their transition while stating that it takes years to complete the journey into womanhood. She also revealed along the line that she removed her manhood 10 years ago.