Entertainment
Destiny Ekito Met The Fan Who Tattooed Her Name On His Body
Destiny Ekito Met The Fan Who Tattooed Her Name On His Body
The charismatic and naturally attractive award winning Nollywood star, content creator, socialite, and social media influencer, Destiny Ekito, who is fondly known as Drama Doll has gotten the attention of her fans after she honored the invitation of one of his fans who drew her tattoo on his body. Recall that a couple of days ago, Destiny Ekito shared a picture and a video of a young man named Wisdom who tattooed Destiny Ekito's name and face on his arm and he wore a printed top with her name inscribed on it.,,,,,,……..Continue Reading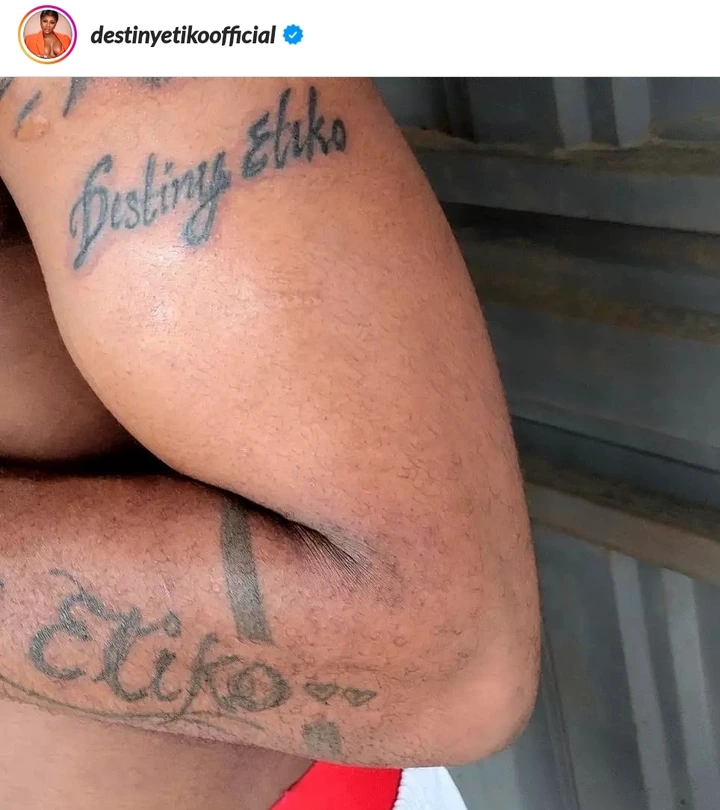 However, Destiny Ekito has shared a new video on her Instagram page showing how she spent a lovely movement with the fan who came all the way from Port Harcourt to visit het while on a movie set. They had a nice time together looking at the video she posted.
There is no doubt that Destiny Ekito was in awe as she told the man to turn around while she admired the tattoos. However, sharing the post, she captained it, "He came from Port Harcourt to show me love. I hope your future wife won't be angry with this. Well appreciated dear".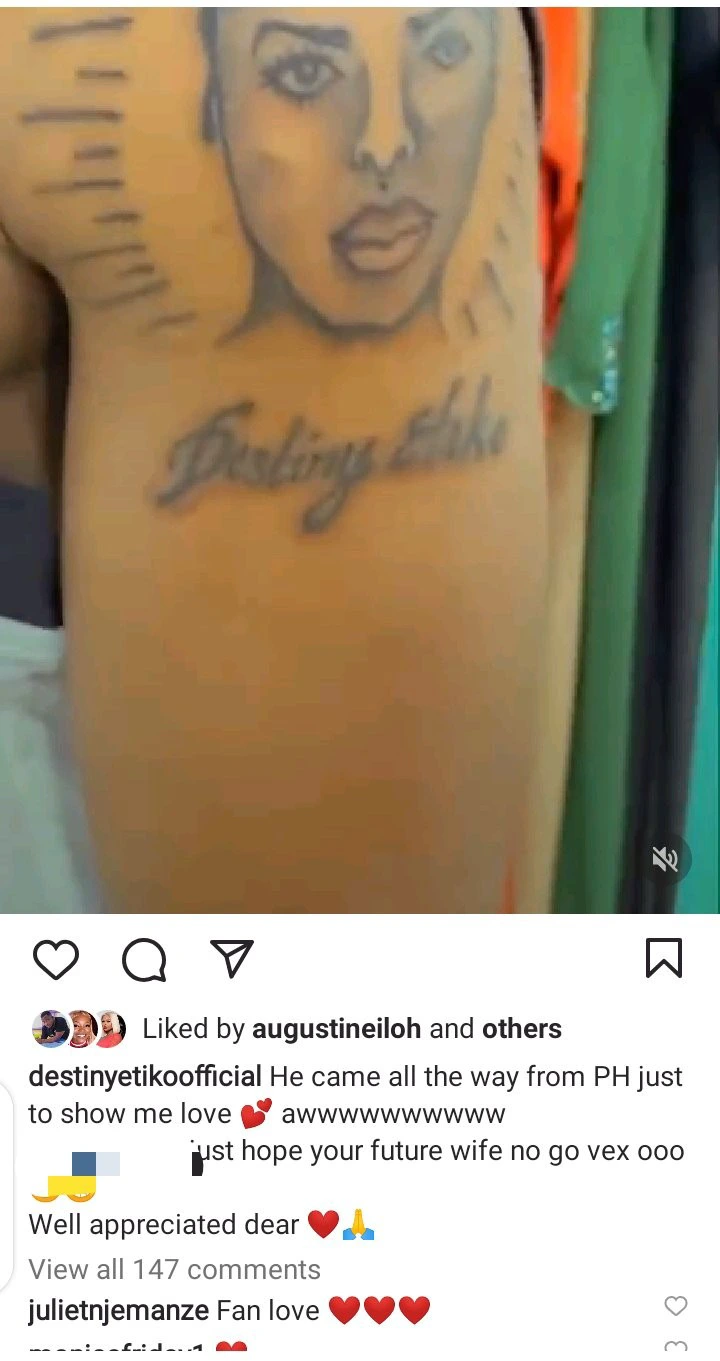 View pictures in App save up to 80% data.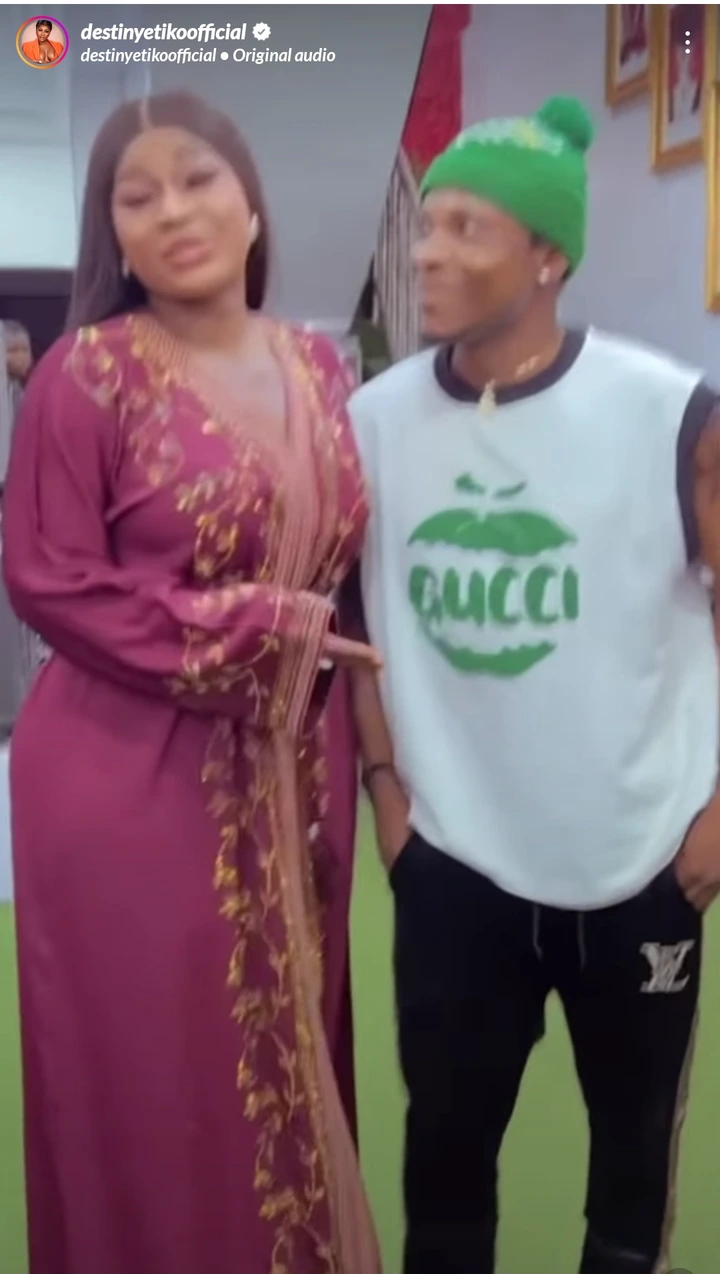 You can click on the link to watch the video she shared.