Entertainment
Davido Responds to the man who threatened to slap Chioma
Davido Responds to the man who threatened to slap Chioma
After Mama Ifeanyi's congratulatory message to Chairman HKN, Big hush 7 lashed out at her for not addressing her inlaw with respect.
"In his words"
"At chefchi, you are rude, if it's me, I for slap you. Rephrase your sentence with respect", he wrote. Few moments after Davido Came across the Post, he took to the comment section to reply big hush7 immediately………..Continue Reading
"In his words"
"You go slap who?, Okay you go run from Nigeria, bet it", The Afrobeat Singer wrote and it stirred massive reactions from the general public.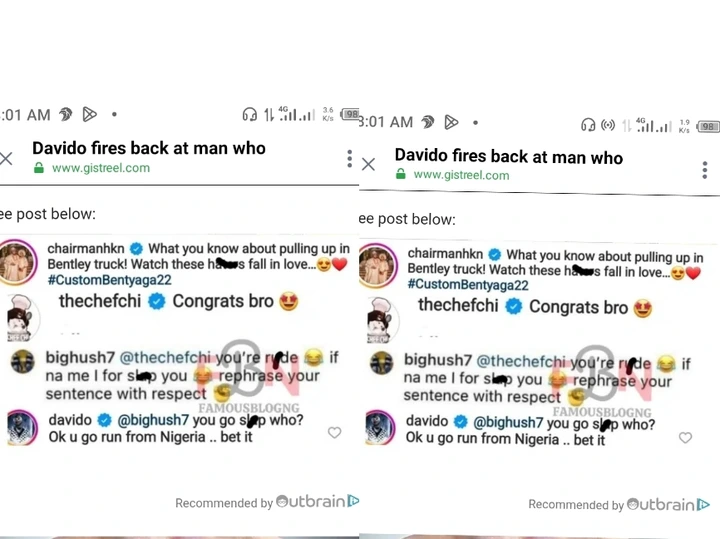 What are your thoughts on this?