Latest News
Check Out Pictures of the Tallest Man in Nigeria
Afeez Agoro Oladimeji is recognized as the tallest man in Nigeria. Afeez is a Nigerian model, actor and reality TV Show Star. He was born on December 13, 1975 in Sabo Yaba, Lagos. Afeez is the last of three children. He is the last child of his mother, who was the second wife of his late father.
Afeez spent his early childhood in Sabo where he was born, before he relocated with his family to Akoka where he spent most of his childhood. He attended Finbarr's College in Akoko Yaba, and bagged a National Diploma Certificate from the University of Lagos. He also attended Lagos State Polytechnic for a Higher National Diploma Certificate.
According to Afeez, he couldn't believe that he'd become this tall because he wasn't even among the tall students during his secondary school days.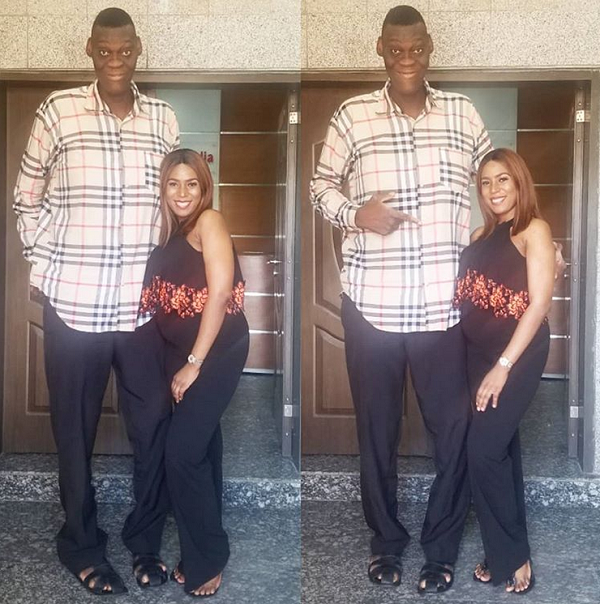 At the age of 19, he fell sick and his condition brought about rapid growth. At first, it wasn't taken seriously until it persisted. His parents had to seek for medical attention in a US hospital. He was then diagnosed with a medical condition called Acromegaly, which is also known in the medical field as Gigantism. Because of his abnormal vertical growth, he also underwent a heart surgery in the US.
His parents made several attempts to try and remedy his situation but none of it worked. His family supported him throughout his growth process and helped him cope with it. Agoro Afeez usually expresses gratitude to his family for helping him through the journey. According to Afeez, he said that when his late father was building a house, he had to put his height into consideration, making it suitable for him to move in and out.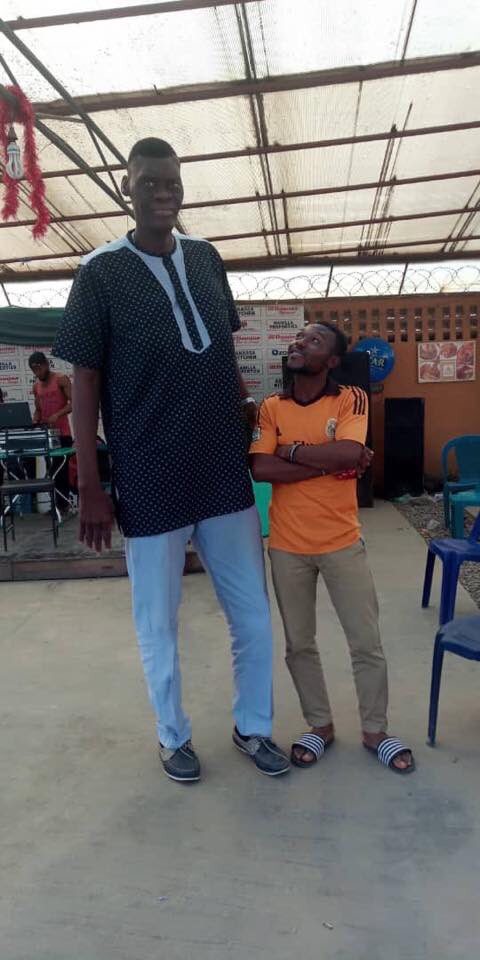 Afeez is currently 7ft. 4 inches tall, making him the tallest man in Nigeria and one of the tallest men in Africa.
Click To Read Full Articles
SORRY GUYS, DUE TO THE CONTENT IN THE VIDEO, WE CAN'T POST THE VIDEO HERE, SO KINDLY 
CLICK HERE TO WATCH IT NOW
For More Gist Update You Can Join Our Whatsapp Page - CLICK HERE TO JOIN