Education
Check Daddy Freeze Reactions To Viral Picture Of NYSC Member Wearing Skirt
A Nigerian-Romanian broadcaster and radio talk show host, Ifedayo Olarinde popularly known as Daddy Freeze, has reacted to the picture of a youth corps member wearing skirt innstead of the trousers stipulated and issued by the NYSC authority.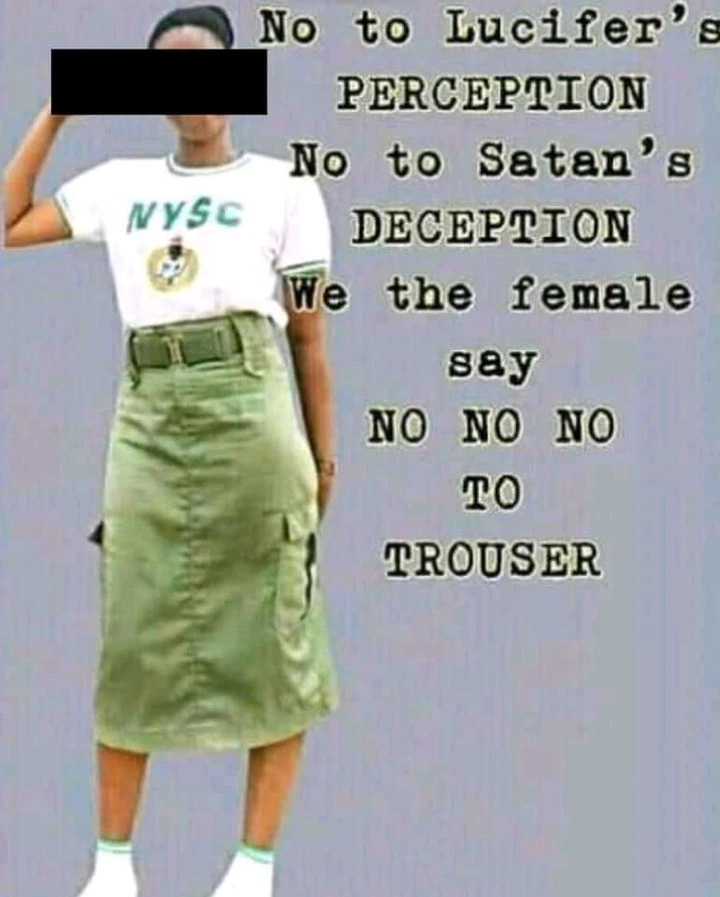 Earlier, LindaIkeji Blog has reported that a Deeper Life Church member identified as Awoh Liberty, was dragged on social media for sharing the picture on various Christian Facebook groups on Sunday.
What attracted attention to the picture is the inscription on it that reads: "No to Lucifer's Perception. No to Satan'd Deception. We the female say no no no to trouser."
The post which attracted mixed reactions on various Facebook groups got the attention of of Daddy Freeze. Daddy Freeze in his reaction on his verified Facebook page described her action as one of the kind of mindless doctrines that have kept Africa perpetually in the backwaters of development.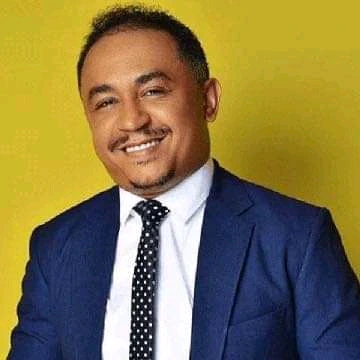 He said that trousers are only demonic to the scripturally destitute and those who are bereft of spirit.
He disclosed that there is NO 'christian' Scriptures that forbids women from wearing trousers. He advised pastors and Christians to stop quoting the old law to justify unbiblical teachings and practices.
He further stated that Lucifer is NOT satan! Freeze revealed that the original scriptures in 2peter 1:9 clearly states it in the first language of the New Testament was which is Greek that Lucifer is not Satan. He said the Greek word pwopópos which means Lucifer was used to describe Christ.
Furthermore he disclosed that In the Latin Bible, the word Lucifer was clearly used to describe Christ in 2 Peter 1:19.
He admonished Africans to awake from unscriptural nightmare so that Africa can progress.
Click To Read Full Articles
SORRY GUYS, DUE TO THE CONTENT IN THE VIDEO, WE CAN'T POST THE VIDEO HERE, SO KINDLY 
CLICK HERE TO WATCH IT NOW
For More Gist Update You Can Join Our Whatsapp Page - CLICK HERE TO JOIN