Society
How can you wear ₦12 million worth of fashion and still end up looking like this?- Reno Omokri
A woman rumored to be the wife of Speaker of House Representatives, Femi Gbajabiamila was pictured wearing Designer clothes, bags and shoes and her photos have been going about social media in Nigeria.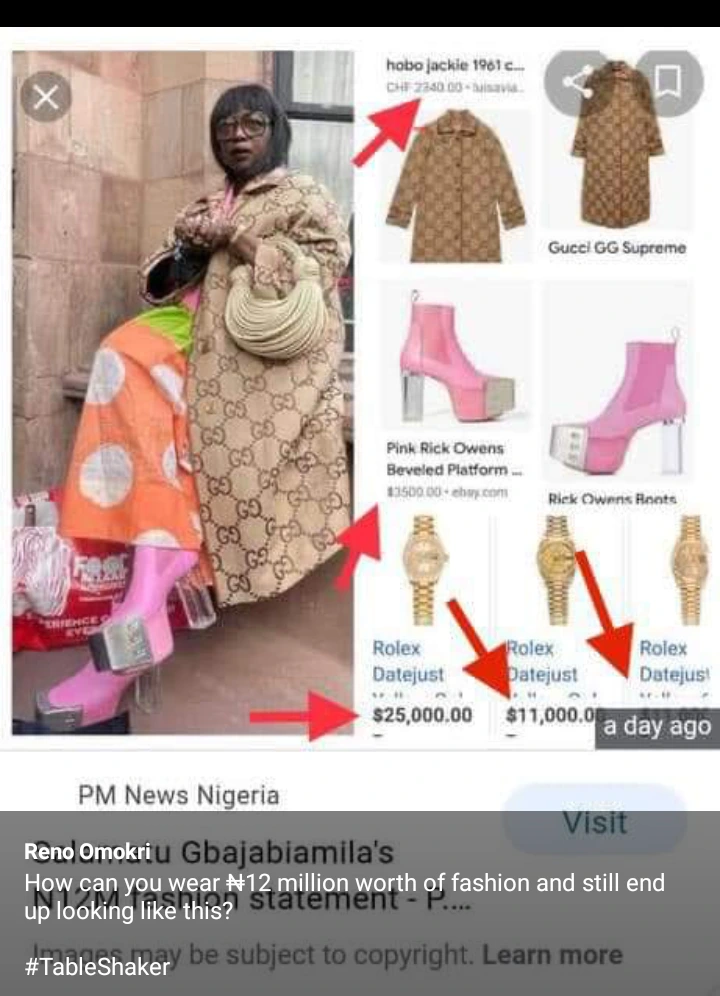 According to the reports the total cost of the outfit in the photo is about N12 million when the price of all the accessories was converted from dollars to Naira with the current exchange rate.
Her name is Salamatu Gbajabiamila, reportedly the wife of Femi Gbajabiamila and in the photo, she was wearing a Gucci Supreme Jacket, Rick Owens Boots, and a Rolex Wristwatch.
After her photos appeared on social media, there was a backlash from Nigerian's because of her extravagant spending on designer outfits.
Reno Omokri also took to his Facebook page to criticize her choice of outfit and the amount of money she splashed. He said "How can you wear ₦12 million worth of fashion and still end up looking like this?"
Reno Omokri's question was based on the appearance of the woman even after spending about N12 million on clothes, shoes and Watches.
See his post below: