Nini is such a pretty lady that has the poise, carriage and charisma of a great fashionable lady, the beautiful former Big Brother Naija reality star showed how amazing her look is after sharing images of herself dressed in a fine ensemble dress that is made from an African Print material, she mentioned that African being a vast continent with diversity in culture is the reason why she showed up in the dress.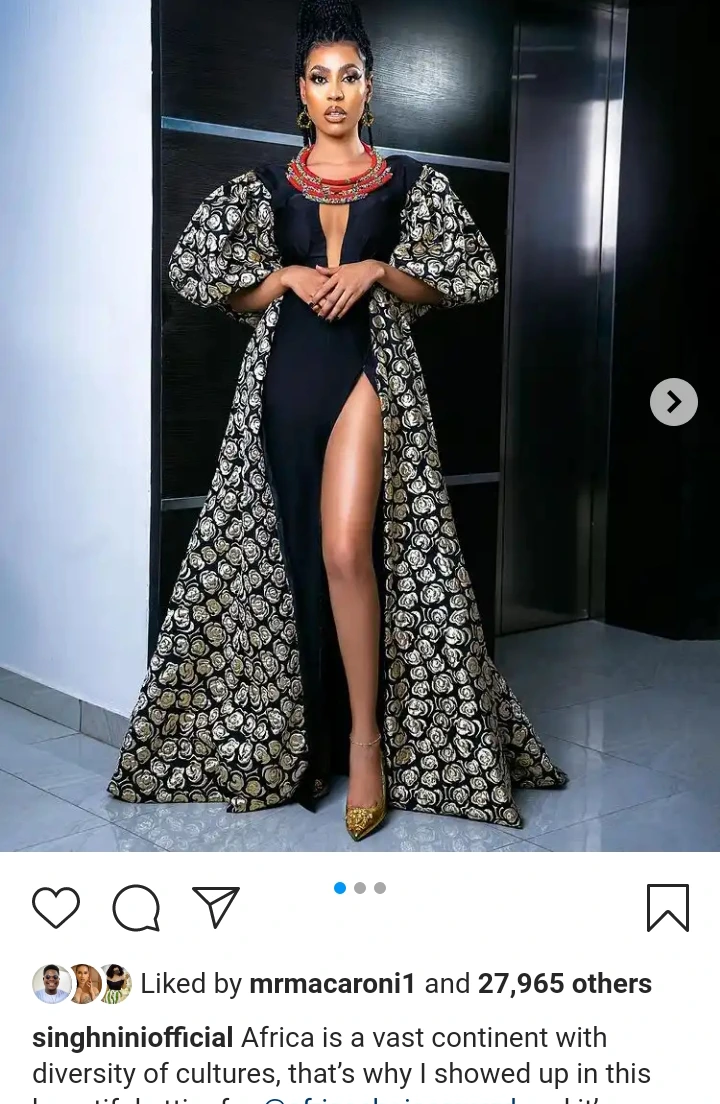 The reality star dressing was so on point, as she wore a long gown that was skit on the thigh to give her a very pleasing and amazing look, which suits her to a great appeal, it was as if she and the dress were made for each other, due to the fitting of the dress and her carriage in it.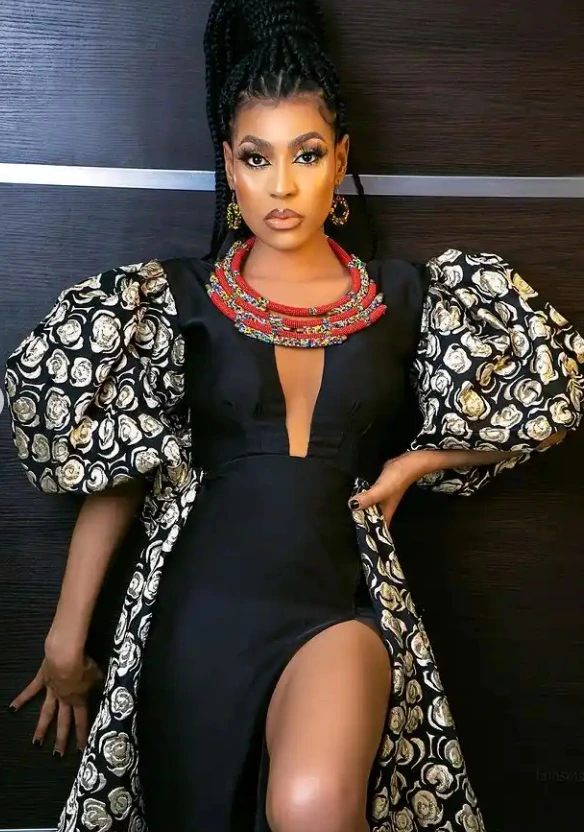 There is no defining how fitting the cloth looked on Nini, who has being a stunner with every outfit she wears, kudos has to be given to whomever her designer or stylist is, as they are doing a great job that deserves commendation, and she isn't disappointing either in her showcasing the outfit made for her in a fashion that will make people turn head, and marvel at her appearance whenever she wears them, it is really a good feeling to see Nini appearing like a diva in her outfits, which states a lot about her being an ultimate model.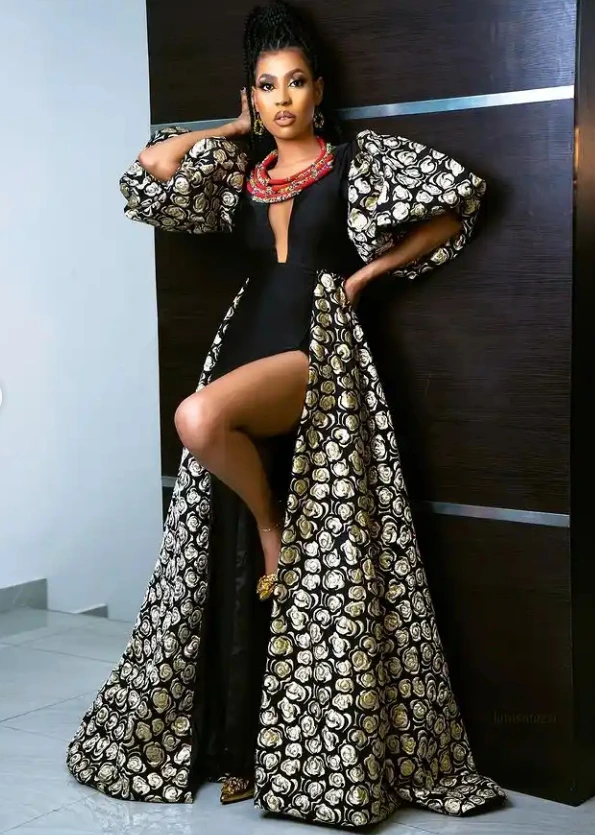 Nini's look is really a dazzling image of a lady that many people are going to have their eyes fixed on, she is such a winner with fashion, as all the outfit worn by her has been hits, there is no time she doesn't make a huge fashion statement whenever she steps out, she and fashion are such a great blend that appeals to the eye in a big way.