Crime
Latest News
Actor Bigvai Jokotoye Reveals What Sylvester's Roommate Said About What Led To His Death.
The talented Nigerian yoruba actor Bigvai Jokotoye has taken to his social media platform, to reveal what Sylvester's roommate said about his death. This actor shares his write-up on his page, the write-up explained what happened to Sylvester before he died.
According to Sylvester's roommate, some seniors who happens to be in Cult beat Sylvester up to the point that he couldn't move his body. And he also revealed that the Principal and the teachers in the school knows what led to Sylvester's death, but they lied by claiming he sustained injury while playing football. Also, Sylvester's roommate said Sylvester's case is not the first, that same thing has been happening in their school before. According to what Sylvester's roommate said, it is obvious that Dowen College is filled with evil teachers and Principal. Sylvester is a young boy who died some hours ago due to several beating he got from his seniors who are cult members. Many celebrities including this actor, Bigvai Jokotoye has lend their voices in demanding for justice for Sylvester.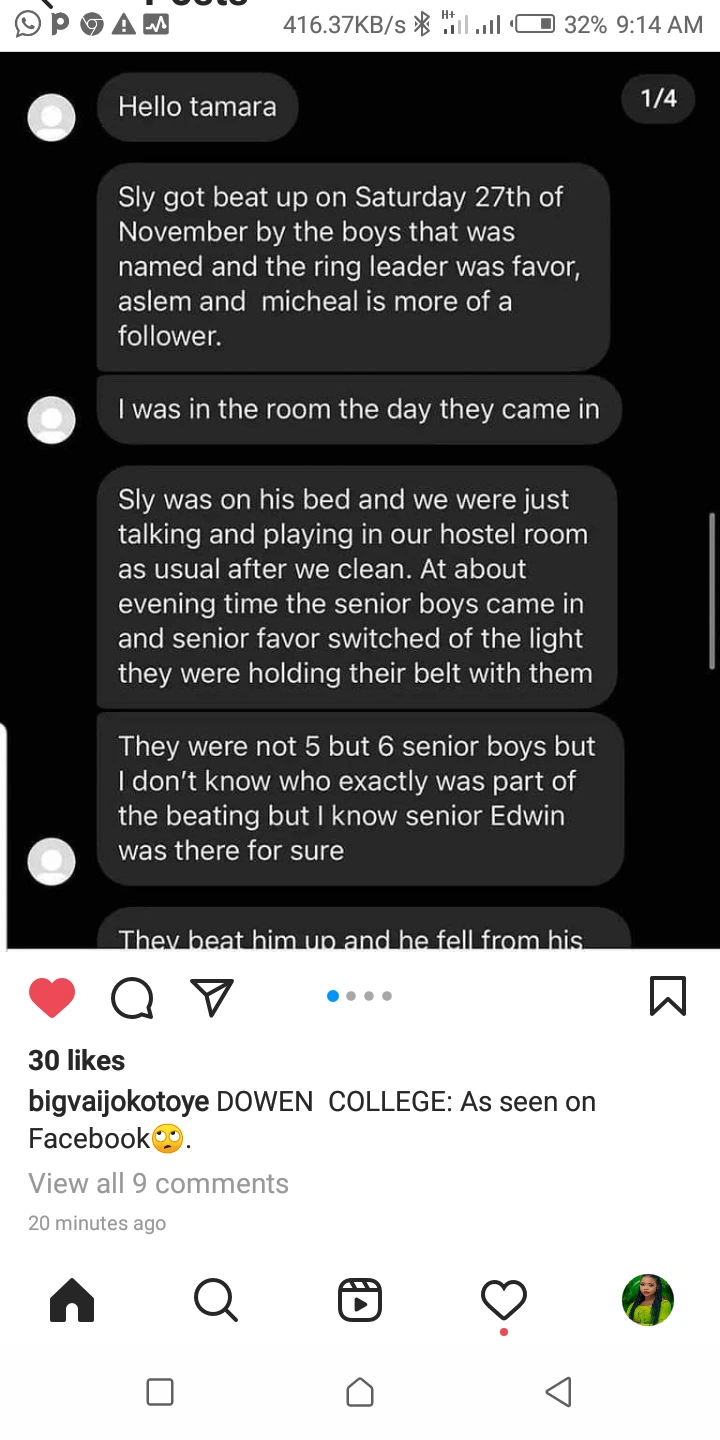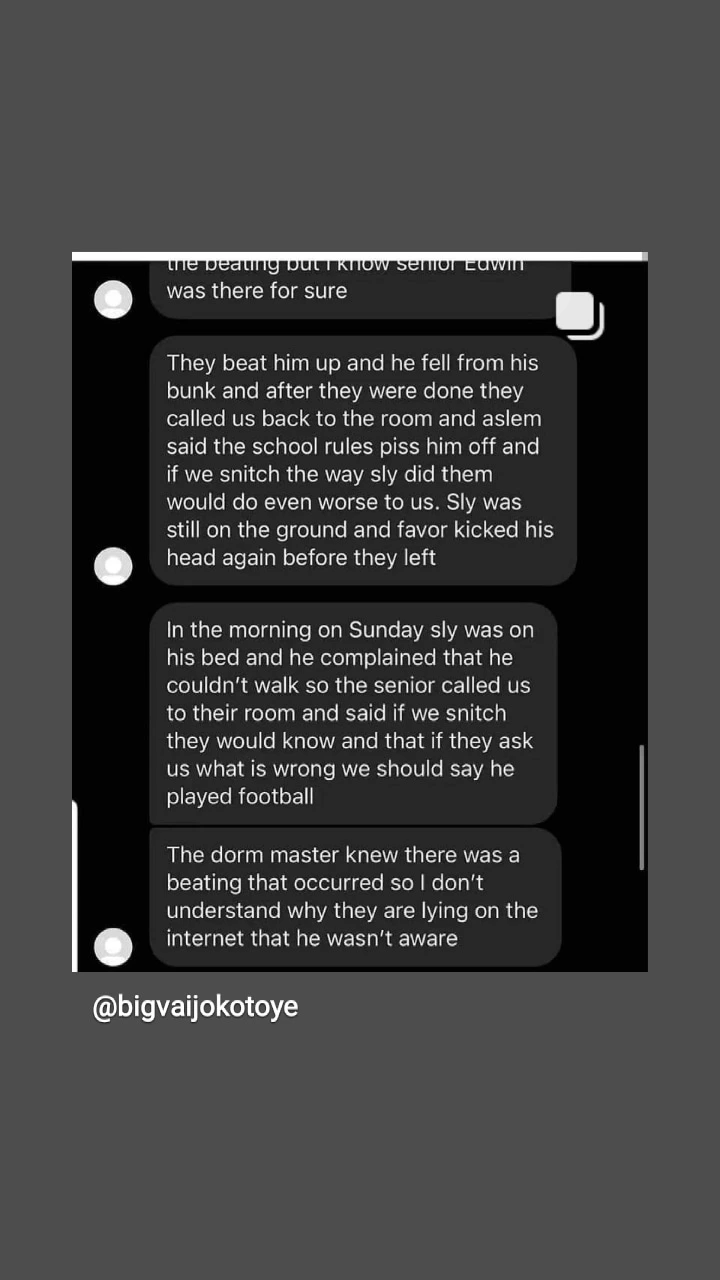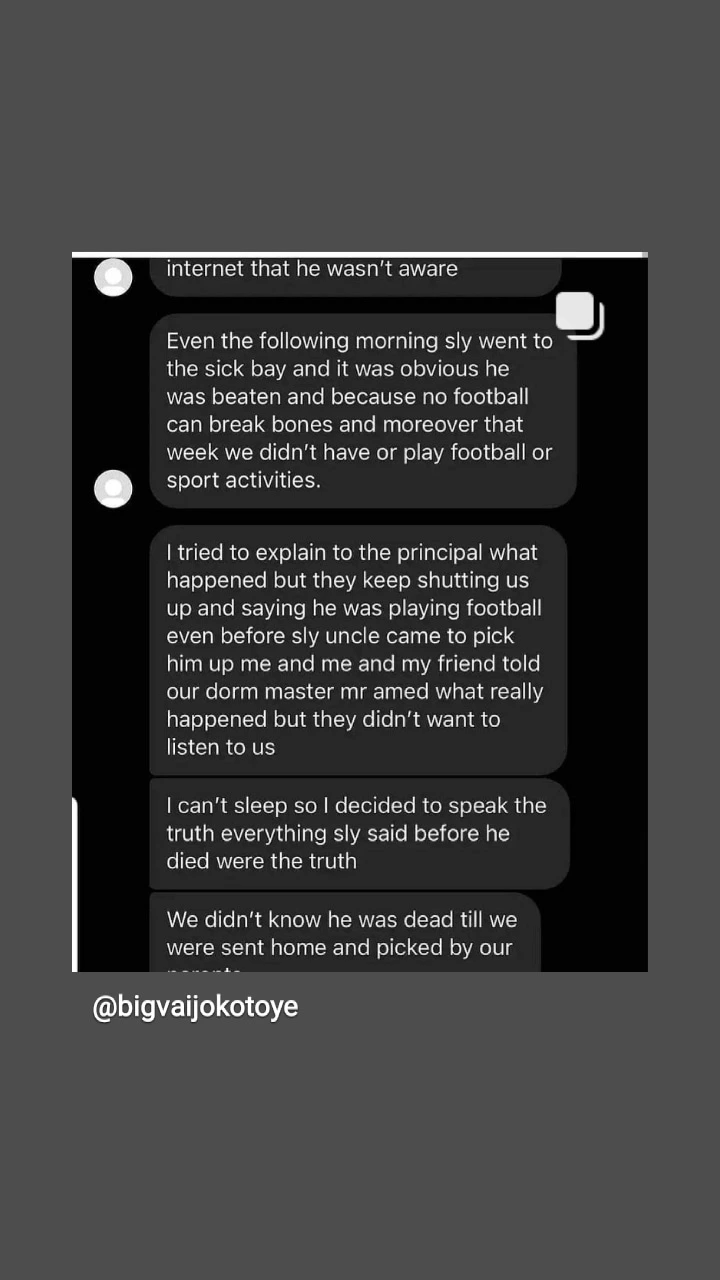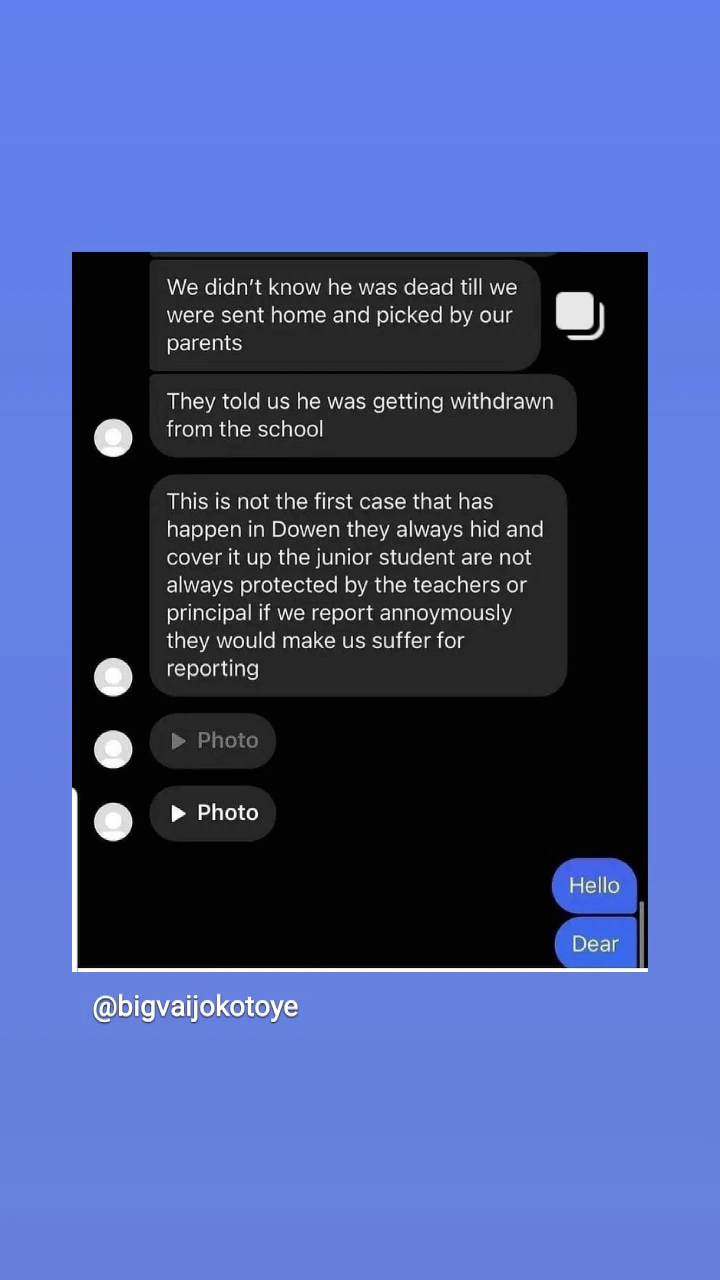 Bigvai Jokotoye is one of the most intelligent actors we have in the entertainment industry. He has featured and produced several award winning yoruba movies. He can interpret any movie role given to him by movie producers. Bigvai Jokotoye is from Ogbomosho in Oyo state. He was born on 13th of August to the family of late Pastor and Mrs Jokotoye from Ogbomosho. Bigvai Jokotoye attended Ilofa grammar school in Ilofa Kwara state. He later went to university of Ado Ekiti which is now named Ekiti state University. Bigvai Jokotoye dropped out of University of Ado Ekiti in year 2001, before he proceeded to college of Eviation studies. His mother is from Cotonu in Benue republic. His late father was a pastor and his mother is a businesswoman. When he was growing up, he lived in different towns and villages as a kid because his father used to be transferred from one place to another. Unfortunately, Bigvai Jokotoye lost his father during his diploma. So it was hard for him to complete his education, that was why he dropped out of school.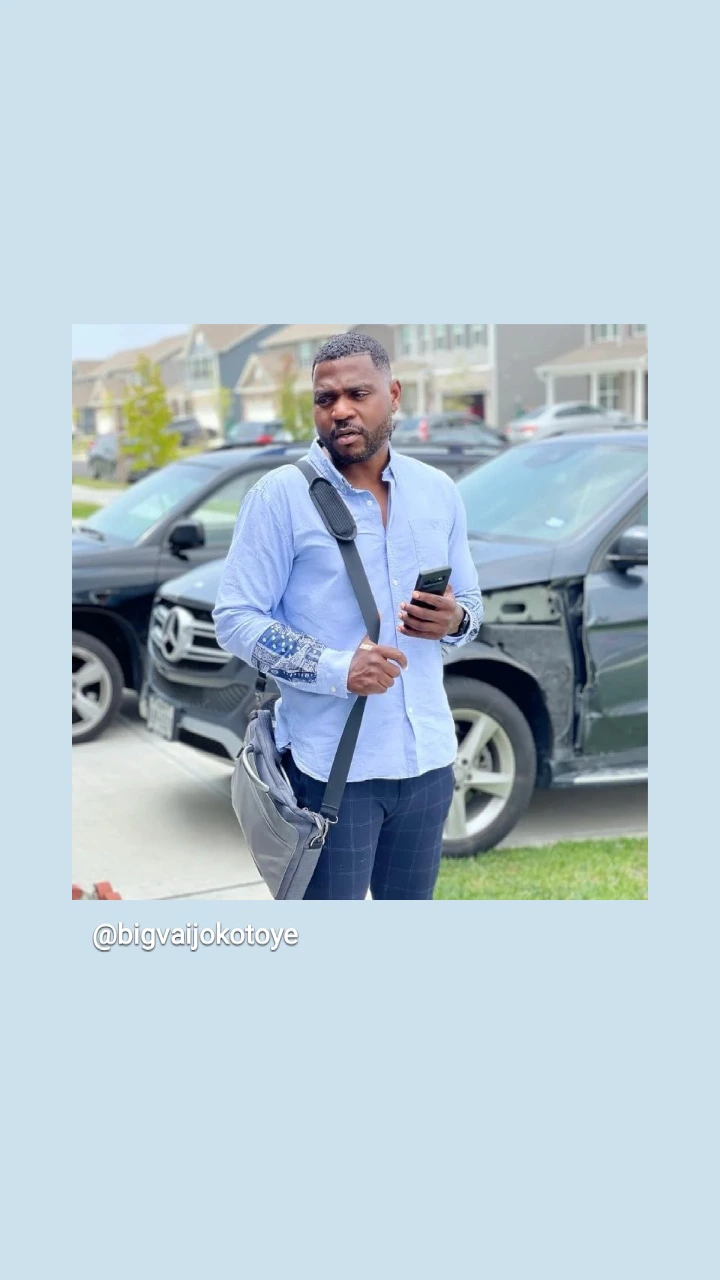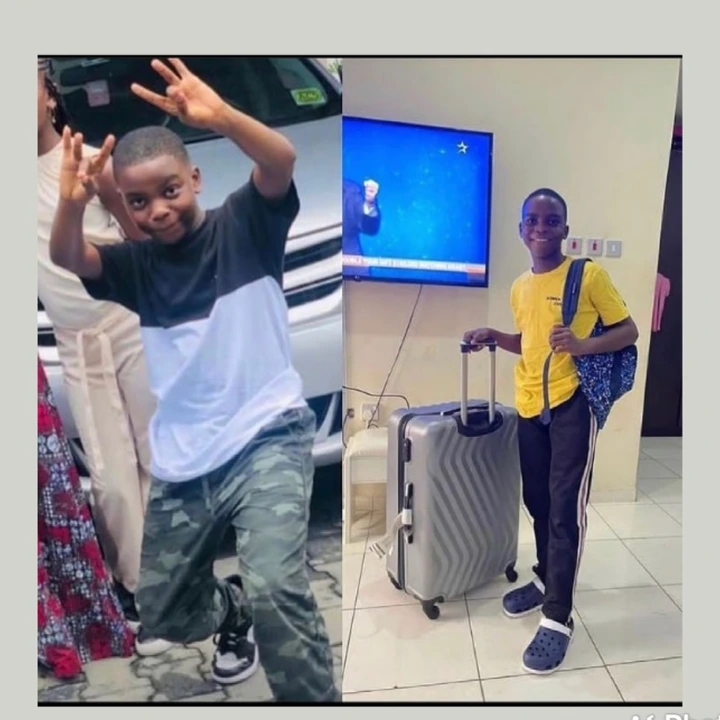 Bigvai Jokotoye started acting in 1987 with church drama group of CAC church in Erinle Kwara state, where his father was a pastor. His fan base increased tremendously after he featured in the movie titled Iku Doro, a movie by Toyin Abraham. The movie Omo Pupa shot him into the limelight. Bigvai Jokotoye is one of the actors that opted for secret weddings. Bigvai Jokotoye is married to Adetokunbo Jokotoye and their union is blessed with beautiful children.