Entertainment
2 Things That Happened At Liquorose And Emmanuel's Dinner Date In The Executive Lounge
Tonight is a night to remember for all 'Emmarose' shippers. 'Emmarose' is the coinage given to Emmanuel and Liquorose's relationship in the house. This evening, the two of them had a special dinner date for 2 hours in the executive lounge.
You may recall that Liquorose was assigned a task by Big Brother to play a prank on Emmanuel for two days. The special task was to start a fight with her intimate 'friend', Emmanuel without him noticing it was a prank. Big Brother promised to reward her if she carried out the prank successfully. This task was assigned to Saga as well.
The instruction was to continue the prank until their next diary session. Against all odds, Liquorose was able to play the prank on Emmanuel successfully but Saga failed and even exposed the detail of his Biggie's assignment with Nini.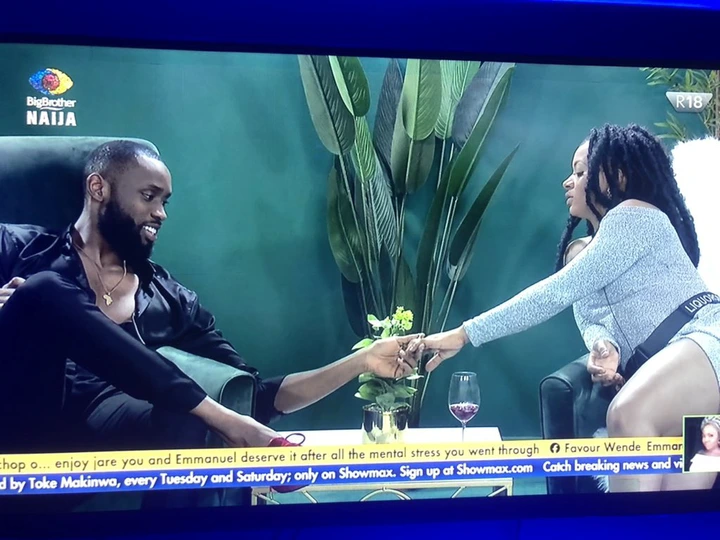 Big Brother decided to reward Liquorose and Emmanuel for a job well done. They were each given 200 BB Tokens and 250 Abeg Naira. In addition to this, Big Brother arranged a special dinner date for them in the executive room.
How the dinner date went down in the executive room.
Emmanuel and Liquorose were quite surprised when they first stepped into the executive lounge and saw what Big Brother had provided for their date. Big Brother gave them all sorts of delicacies including appetizers, ice cream, sharwarma, wine, burger, small chops, grilled chicken, pepper soup amongst others.
As a gentleman, Emmanuel took Liquorose to her sit and gave her the menu to make her selection. He went to serve her and they started chatting while they eat their delicacies.
2 Major things that happened during their date
1. Display of affection: Liquorose and Emmanuel had a passionate kiss which lasted for over 2 minutes during the date. Their kiss could literally go down as the longest kiss since the beginning of the show.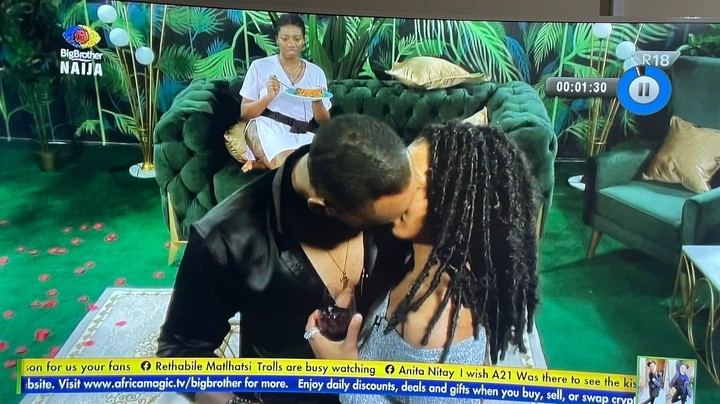 They also talked about deep things regarding their personal relationship as they have the entire room to themselves without any interruption.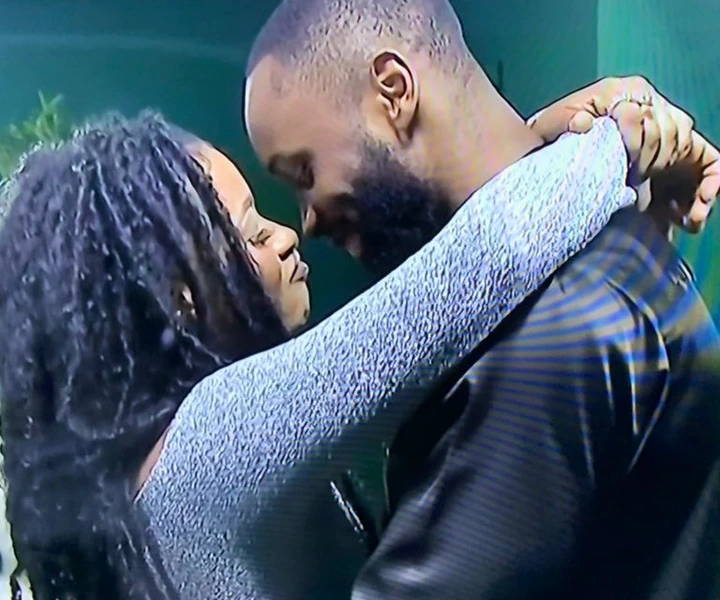 2. During the date, they invited other guests to join them: Big Brother allowed them to invite Cross and one other housemate to join them in the executive lounge. Their date turned to double date as Cross came along with Angel into the lounge. Emmanuel and Liquorose did not stop displaying their affection for each other in the presence of Angel and Cross.
Click To Read Full Articles
SORRY GUYS, DUE TO THE CONTENT IN THE VIDEO, WE CAN'T POST THE VIDEO HERE, SO KINDLY 
CLICK HERE TO WATCH IT NOW
For More Gist Update You Can Join Our Whatsapp Page - CLICK HERE TO JOIN