Entertainment
2 Mistakes Jackie B Made Which May Have Led To Her Eviction From The Show
The struggle for who will emerge winner of the grand prize of 90 million naira is still ongoing. However, in the quest to see who emerges winner, housemates do make decisions that either increase their chances of winning or losing.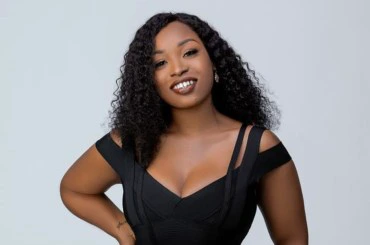 Jackie B was amongst the housemates who were evicted from the show. However, she tried her but the truth of the matter is that, everyone has an elastic limit, so should I say luck ran out of her.
However, after some analysis and close observation, I have compiled 2 mistakes Jackie B Made which may have lead to her eviction from the house.
Jackie's eviction from the house was not incidental as some underlying factors contributed to her premature exit from the BBNaija house.
1) Popularity
Unfortunately, the BBNaija show is a democratic show, that is mainly concerned with what the fans want. Your stay in the house depends very much on your popularity, and relationship with housemates in the house.
Jackie's popularity has dwindled considerably before her eviction from the house. Little wonder, she was one of the victims of Sunday's eviction.
Truth be told, viewers will love to vote those who do what they like; and it is nearly impossible to remain in the house when the viewers no longer enjoy viewing such actor.
2) Relationship twist
One of the major factors that led to the eviction of many of the housemates is their undue involvement in relationships. Relationship has become a major trap for most of the BBNaija housemates. According to reports, Jackie was a single mother; and many persons believed she would not engage in any immoral relationship.
Unfortunately, the actress was caught in the entanglement of relationship issues, and was seem kissing one of her fellow housemate. The dispute that comes with these relationships has contributed to the eviction of many housemates.
Jackie B was no different and she has finally joined the list of housemates evicted from this year's BBNaija show.
Perhaps, of she had earlier addressed these factors, she would still be in the house till now. Unfortunately, she may have been carried away with the euphoria that comes with featuring in one of the most viewed TV shows in Nigeria.
Click To Read Full Articles
SORRY GUYS, DUE TO THE CONTENT IN THE VIDEO, WE CAN'T POST THE VIDEO HERE, SO KINDLY 
CLICK HERE TO WATCH IT NOW
For More Gist Update You Can Join Our Whatsapp Page - CLICK HERE TO JOIN